Thanksgiving Dinner (Continued)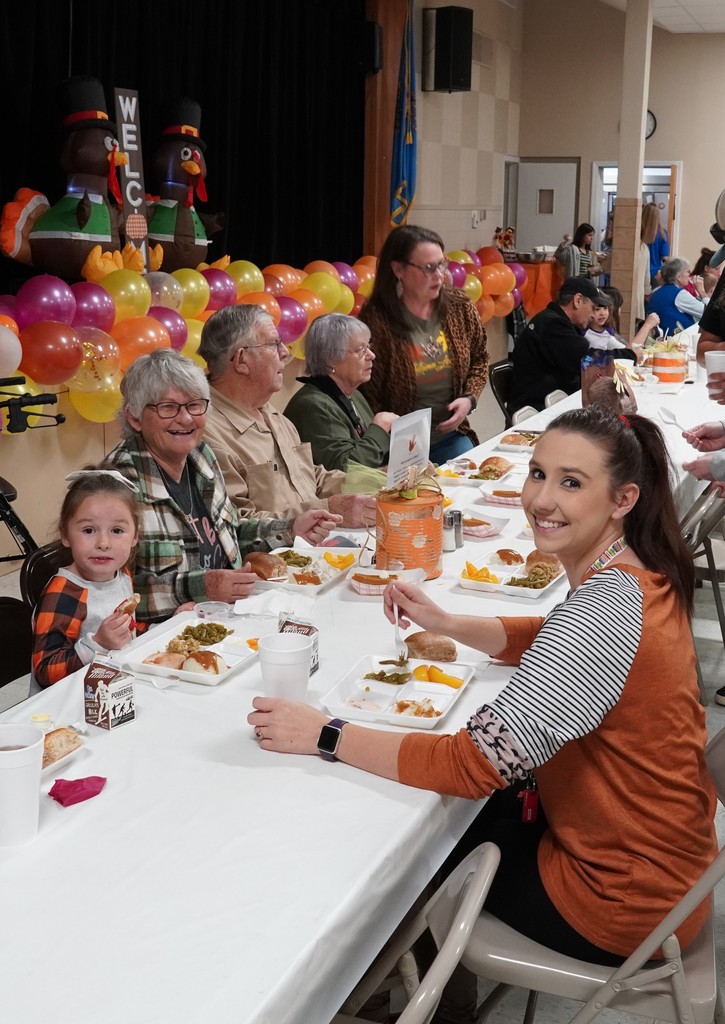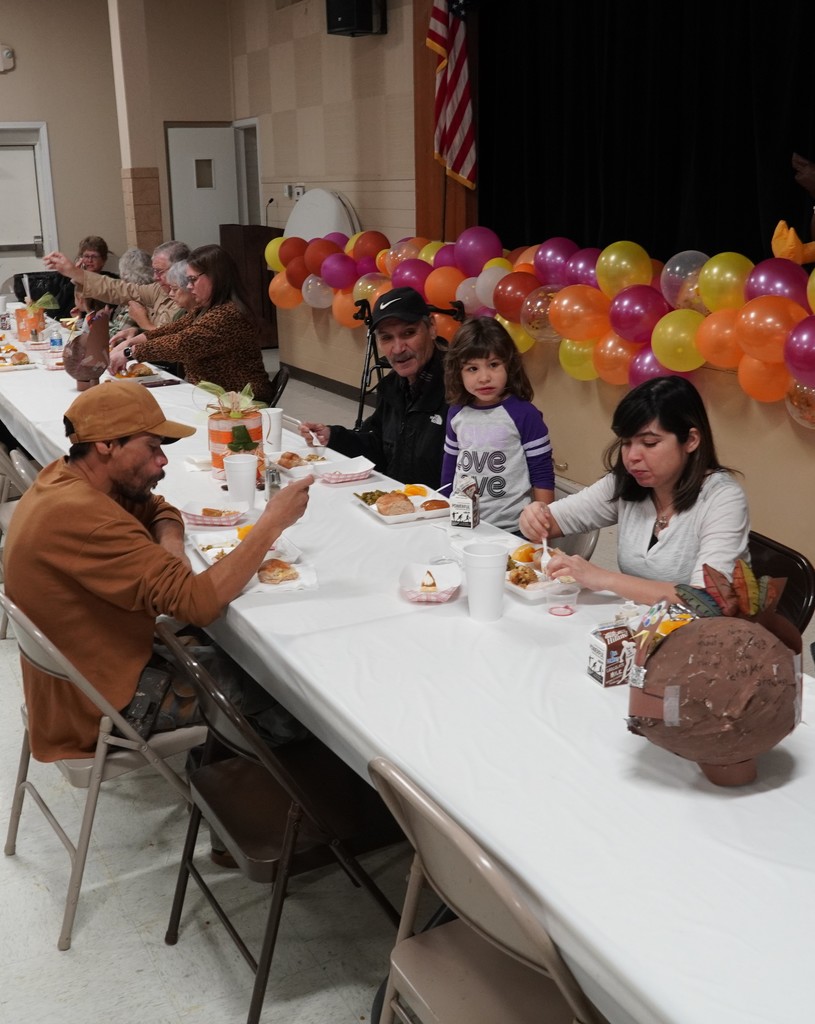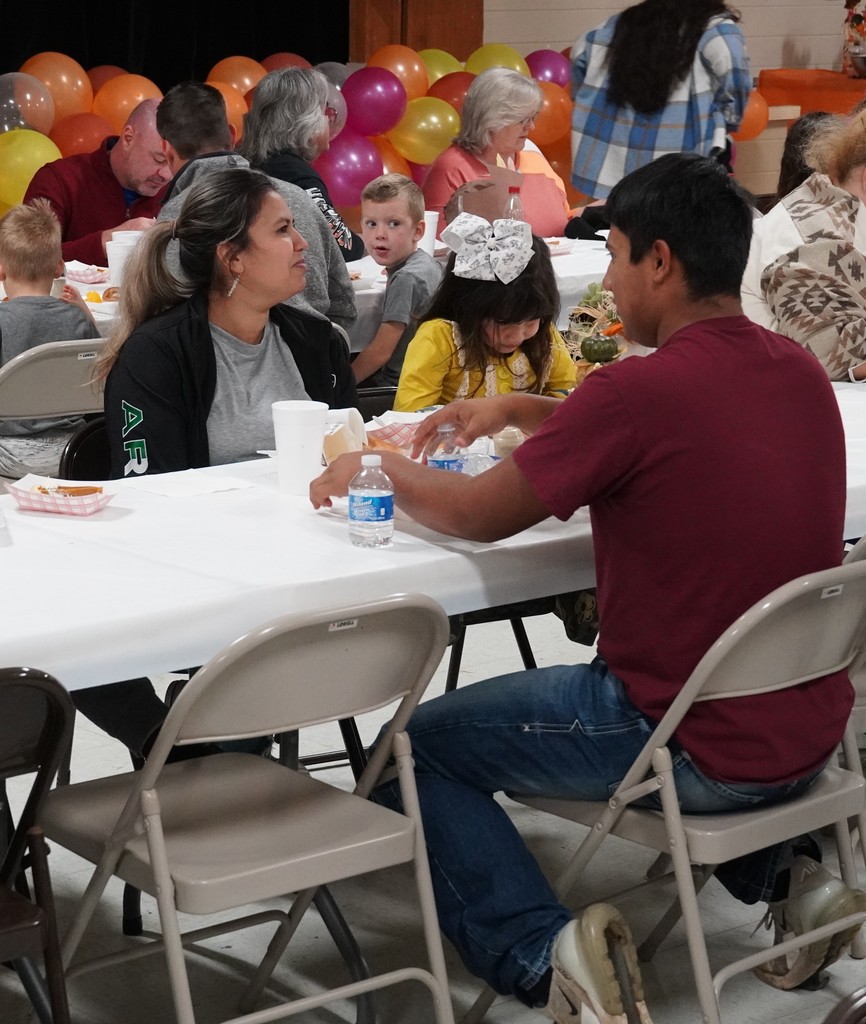 FLU SHOTS will be given 11-17-2022 Thursday. Permission slips are being sent home with students today (11-16-2022). Please fill them out and return them if you would like your student to have a flu shot. Flu shots will be in the Library starting at 9am. Also the mobile flu unit will be set up from 11-1 in front of the fire department for community members!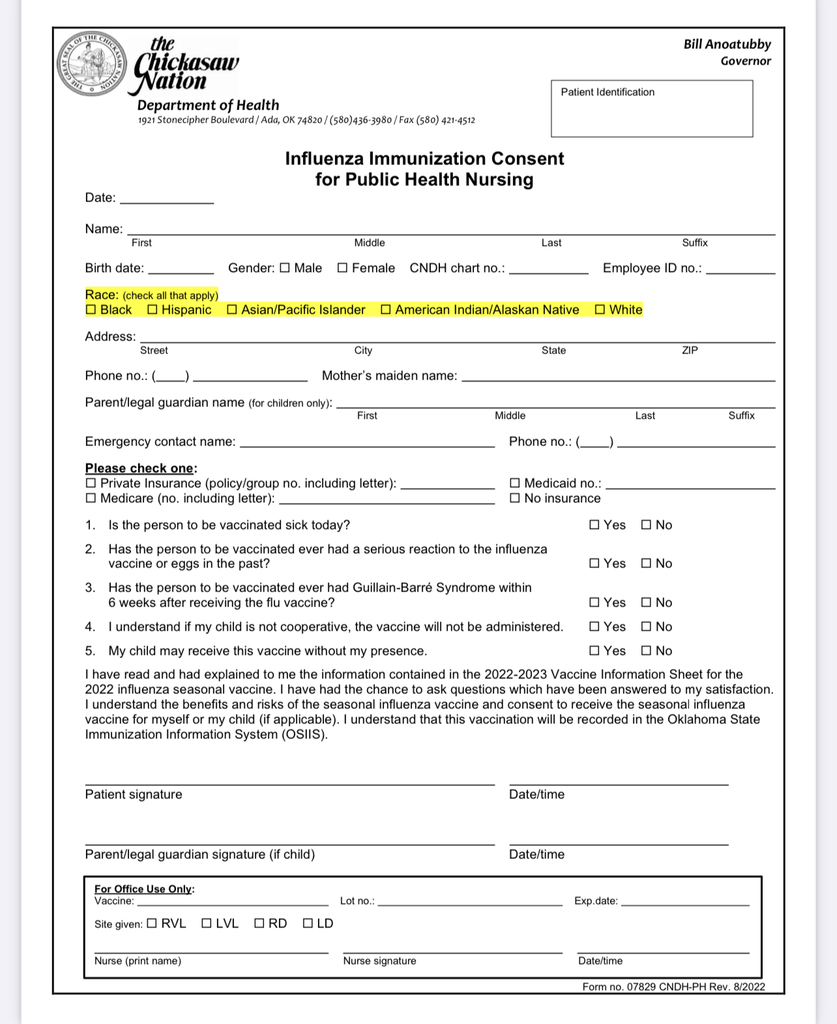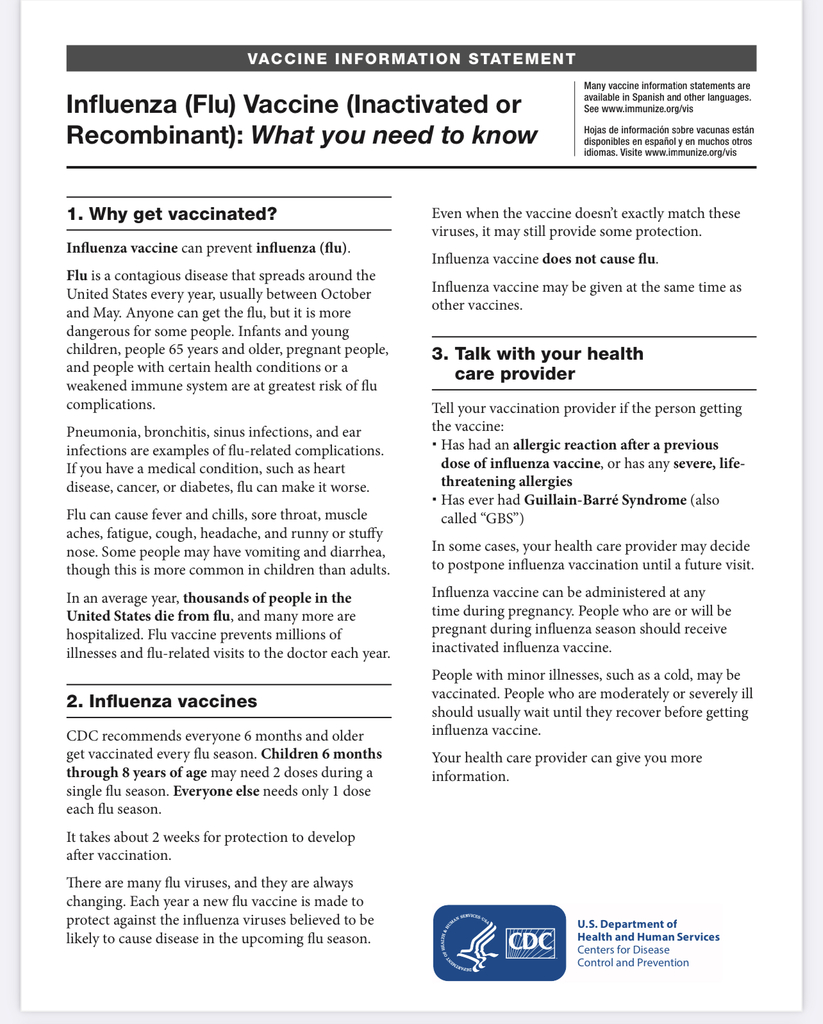 Super happy to see a lot of our community today coming out to have lunch with the kids at the school today! We enjoyed seeing everyone eating together and sharing their time with all of us. There will be a few more posts along with this one to share some of the photos we gathered of you all today. There will also be some more posts coming from last nights FFA Labor Auction, which was a HUGE success! On behalf of the Yearbook Staff and Ryan Public Schools thank you! Coach Z.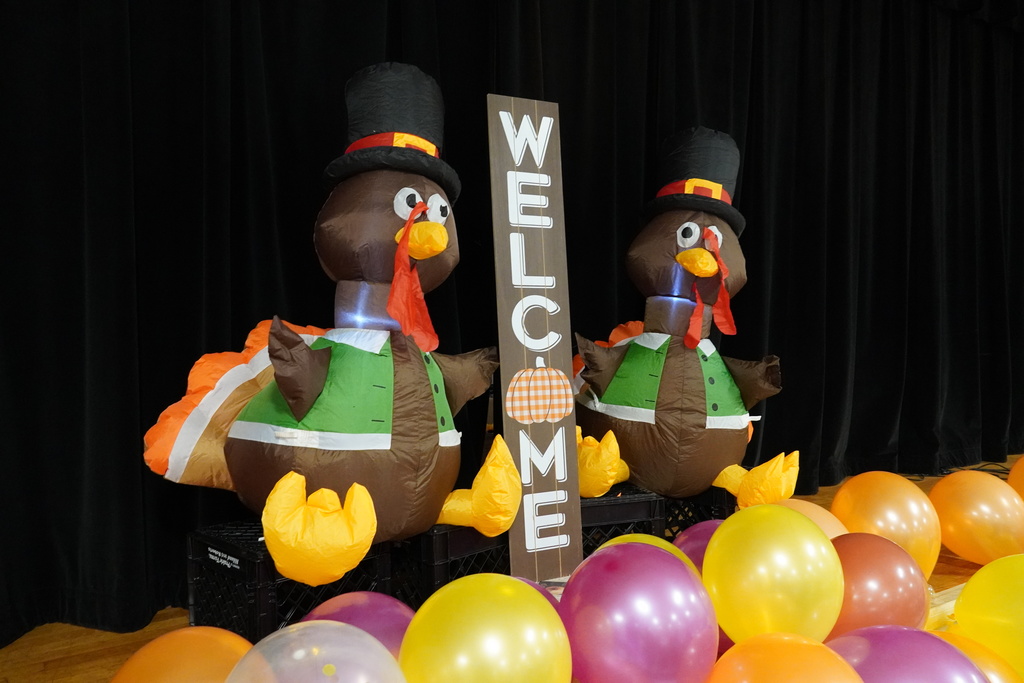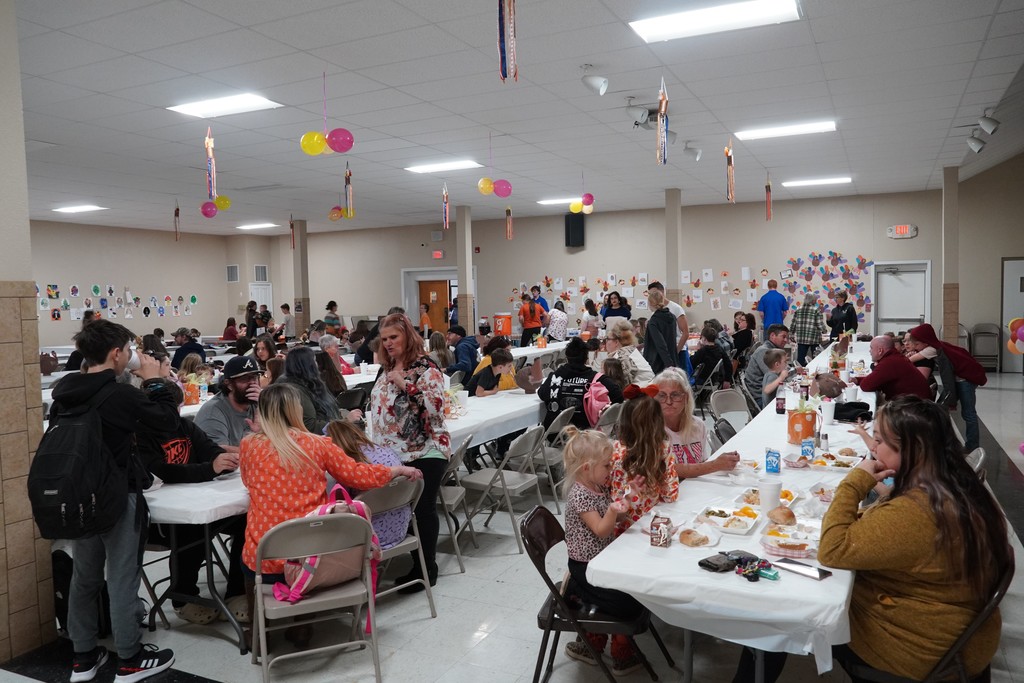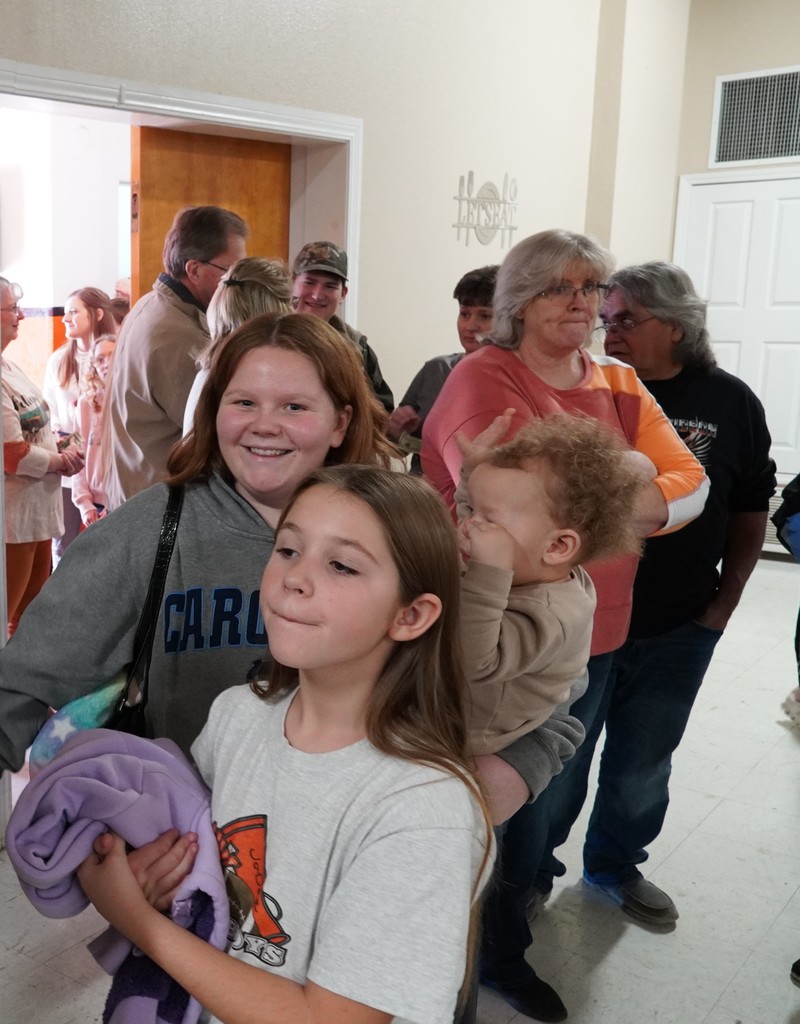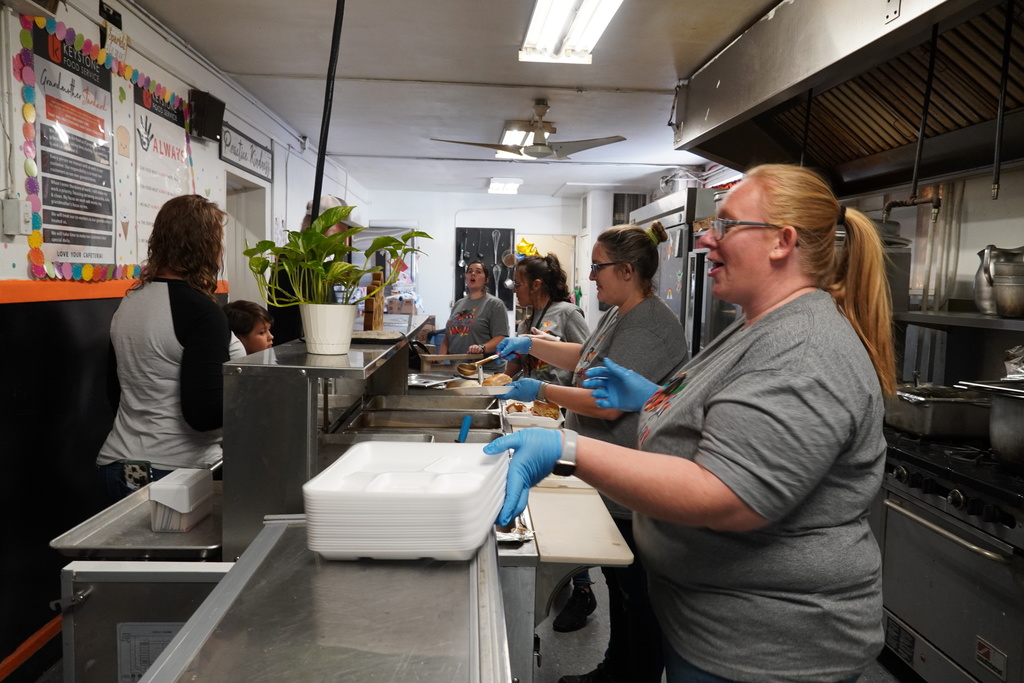 TODAY IS THE DAY!! Kirk Rushing is back to help our seniors complete their FAFSA. Seniors AND their parents need to create an account through the link below. Then bring your 2021 tax return information in addition to your username and password for the site below. Kirk will walk you through the rest! Any community member or previous student is welcome to come by the high school today if you need help completing your FAFSA for the 2023 academic year! Kirk will be here from 11 am-3 pm. If you are a community member and plan to come by please let Mrs. Chapman or Mrs. Tonya Bryant know by calling Ryan High School 580-324-3265.
https://studentaid.gov/
Good Mornin' Ryan! Our Yearbook staff will be handing out Order Forms to students that may be interested in purchasing a Yearbook for this school year. We will be campaigning to make some sales throughout the rest of the semester, so that we may take advantage of the current price, $40. Due to conflicts outside of our control the price of yearbooks will ONLY be $40 until December 31st. January 1st - April 15th the price will be $45, and any yearbooks made from April 15th - May 18th will be $50. If you have any questions about placing an advertisement for your SENIOR or BUISNESS please contact Coach Z. @
zroberts@ryan.k12.ok.us

For anyone wanting to watch the football game Friday night here is a link to Waynoka's live stream. GO COWBOYS!!
http://Railroaders.tv
Senior Parents! Kirk Rushing is coming to Ryan High School at 2:00 p.m. on November 10, 2022 (Mr. Brumley's Room) for a workshop about the Free Application for Federal Student Aid (FAFSA). All students considering or planning to attend college in the fall will need to submit this form. Mr. Rushing is the best when it comes to all things FAFSA. He will be informing students and parents which forms they need to gather before he returns to complete the FAFSA form with students and their parents on November 15 from 11-3. The workshop will last less than an hour and FAFSA completion on November 15 will take about 30 min per student. Please let Mrs. Chapman know if you have questions.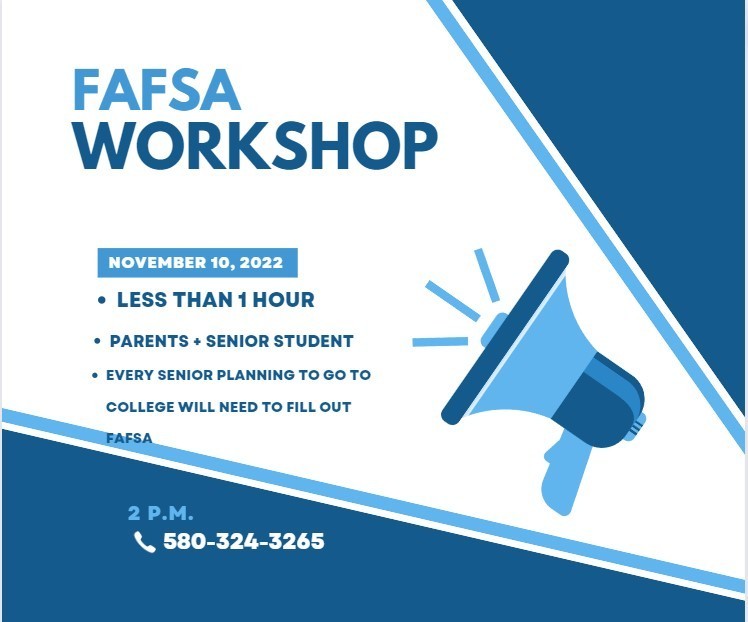 Come out to our annual FFA Labor Auction next Tuesday evening! Details provided in the attached image.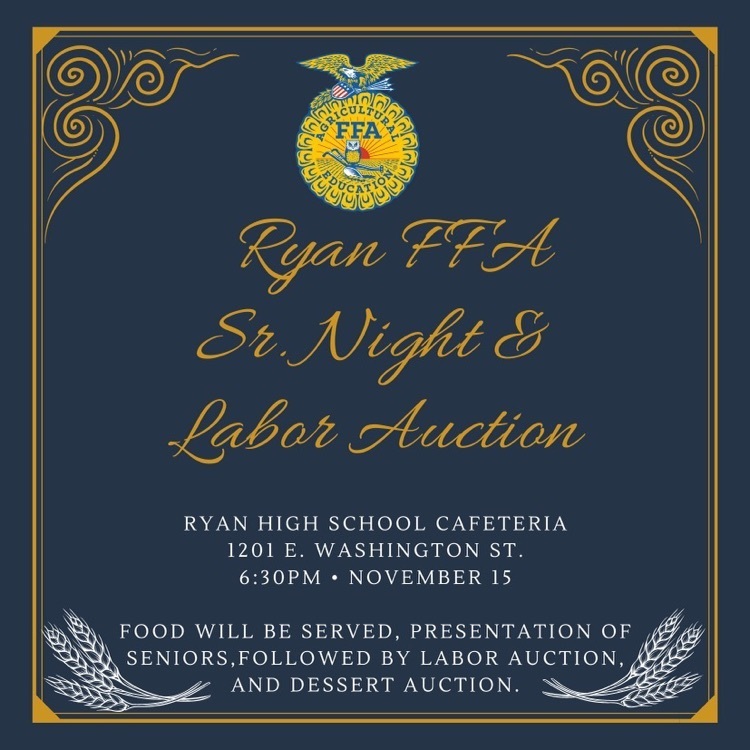 The Ryan Cowboys will be traveling to Waynoka on Friday night to take on the Railroaders. The game is scheduled to start at 7:00 pm. GO COWBOYS!!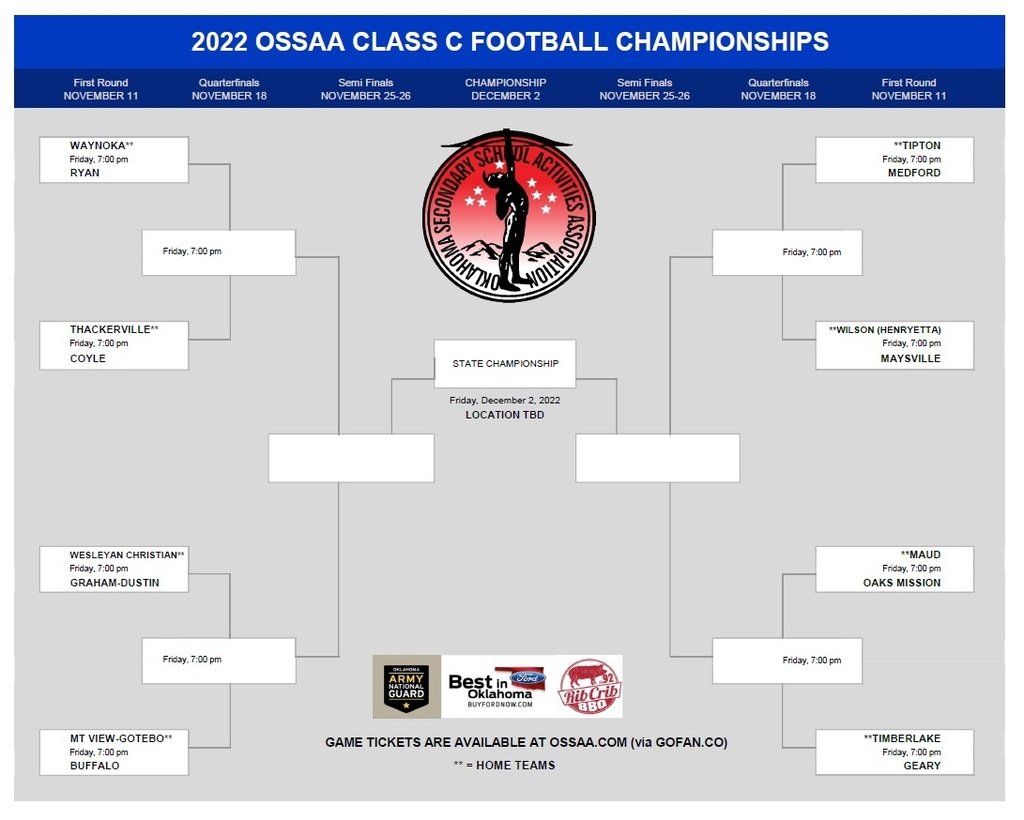 Winter Formal will be here before you know it! Here is all the information you will need. Contact Mrs. Carter if you have any questions. We hope to see you all there!
Winners of this years Book Character Pumpkin Contest!! 3's-3rd Grade Most Creative-MaKenzie Martin Best Student Work- Dawson Johnson Best Family Project- Jacie Christian Best Book Character- Leona Lozan Student Vote- Tinlee Lowry Overall- Tinlee Lowry 4th-6th Grade Most Creative- Alexis Martin and Bella Keith Best Student Work- Avery Rodriguez Best Family Work- Jordan Garcia Best Book Character- Kasen Rodriguez Student Vote- Jalynn Duke Overall- Lee Hobson Thank You to all students and parents who participated in this event!!
Happy Halloween! We hope you all enjoyed the fun around Jefferson County this weekend, we just wanted to wish you all a happy and safe holiday! - Ryan Yearbook Staff (Photo Credit: Daniel Tobar)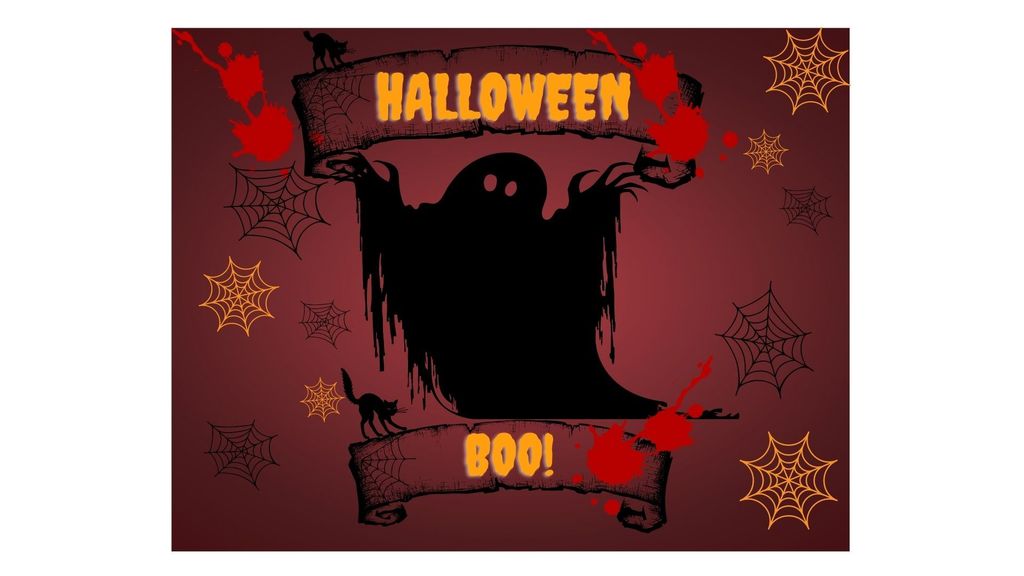 Good mornin' Ryan! We just want to congratulate Kamrie Hernandez and Andrew Scott for making it to the Oklahoma State Cross-Country Meet! These two have had a very successful fall running season and we would like to invite you all to come on down to main Saturday morning to give them a huge send off as they head to Edmond to compete! Good luck you two! We wish you the best! -Yearbook Staff
Come out and support our kids as they head to the state cross country meet this Saturday. GO COWBOYS!!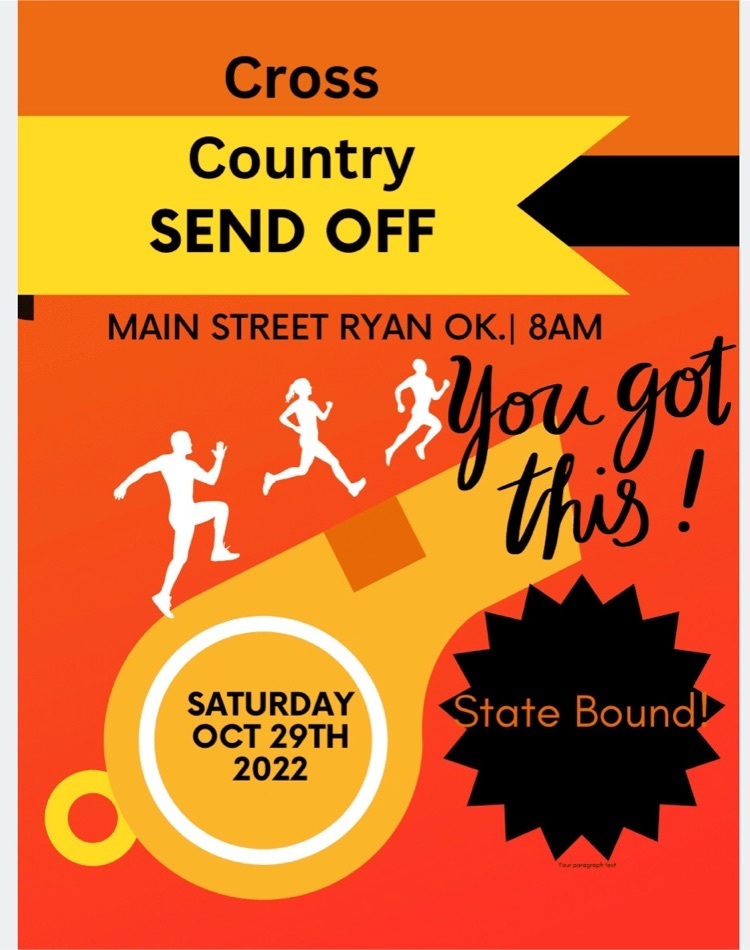 Congratulations Cowboys! The Ryan Cowboys had a HUGE district win last night over the Grandfield Bearcats! This brings the Cowboys to 5 - 3 for the season. The last home game will be next Thursday, November, 3rd versus the Bray-Doyle Donkeys. This will also be Senior Night! So come celebrate our senior football players and cheerleaders as we bring the regular season to a close. Go Cowboys!
Good morning Ryan! Tomorrow, October, 27th, will be Sports Photo Day & Picture Re-Take Day. There are specific details in the image attached to this post, but we just want to clarify that ONLY students who are purchasing INDIVIDUAL SPORTS PHOTOS will be photographed after the Team Photo. All players will be photographed in the Team Photo. Thank you all!
Veteran's Day choir practice tomorrow morning at 7:30am in the teachers lounge. 7-12th grade.

Our school app has the ability to send push notifications to the Ryan School app. We do this on occasion when something is more important or time sensitive. Follow these instructions to enable push notifications. 1) Open the Ryan School app. (Search for Ryan Public Schools in your App Store if you don't have the app) click on "Menu." 2) Click on "settings." 3) Click on "Push Notifications." 4) Choose which notifications you would like to receive and click "done." Theses pictures will help you through the steps.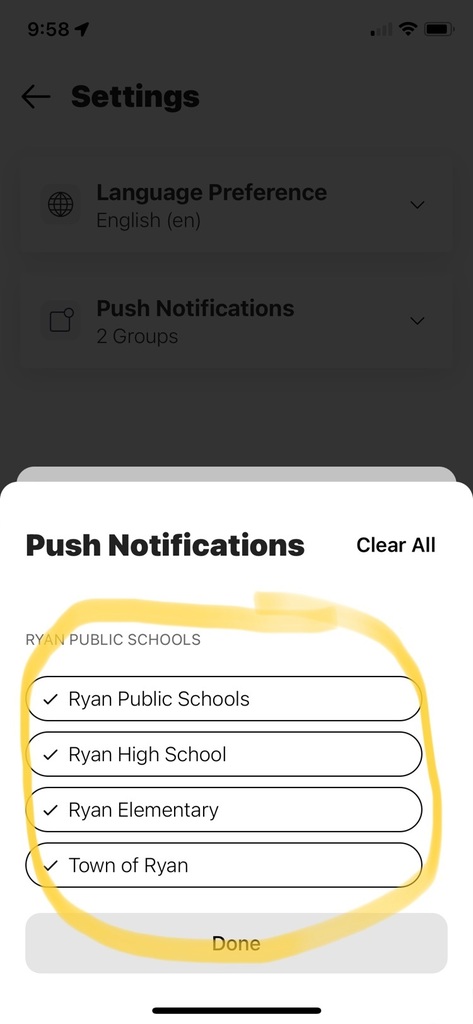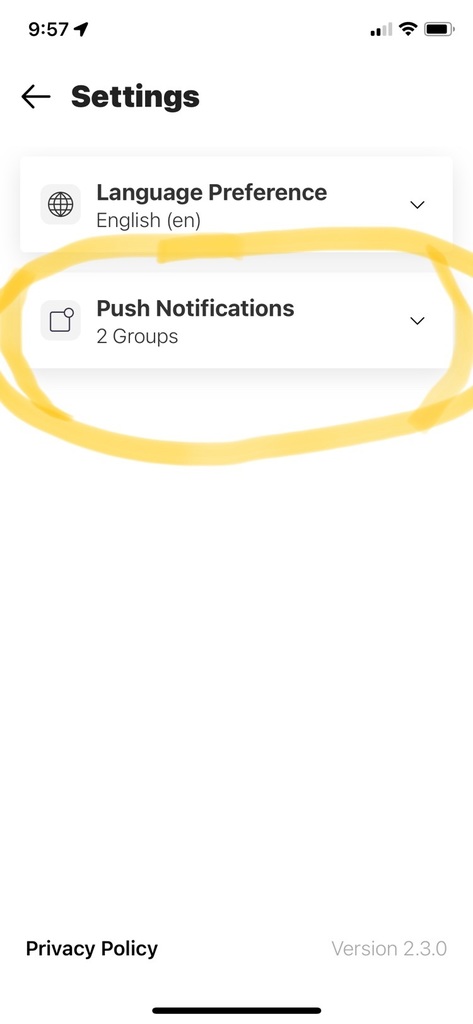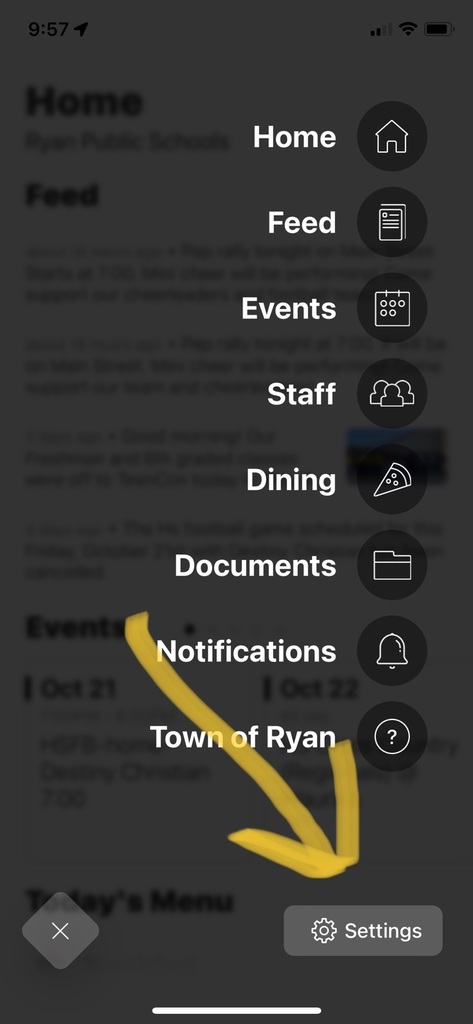 Pep rally tonight on Main Street. Starts at 7:00. Mini cheer will be performing! Come support our cheerleaders and football team!