News
I am very happy to announce a partnership between Ryan Public Schools and the Town of Ryan! We have been working on a way to improve the way we communicate with parents...
https://www.kswo.com/2020/03/09/ryan-high-school-students-return-convention-state-champions/This is the link to the news article about some of our students!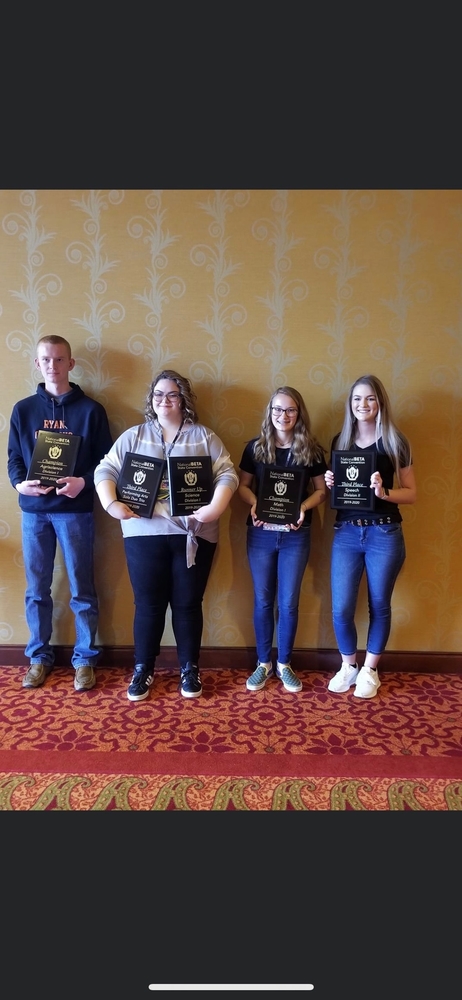 Ryan students bringing home some hardware!Mason Adsit Champion Agri-Science, Rylee Townsend 3rd talent and 2nd Science, Libby Carter Champion Math, Tawny Vanover 3rd Speech
SEE ALL NEWS
LIVE FEED
Town Of Ryan
1 day ago
We do not have power at the school this morning. We will cancel cowboy roundup for today. Sorry for the late notice and the inconvenience.

Ryan Public Schools
8 days ago
Ryan Public Schools is now accepting applications for the following positions.
1) Custodian
2) Teachers Aide
If you are interested in applying for either of these positions please pick up an application at the superintendents office.
Tony Tomberlin
15 days ago
Reminder-summer pride begins tonight, June 7th from 7-9. All boys and girls grades 7-12.
Tony Tomberlin
about 1 month ago
Reminder that Hs football camp is May 26th-27th in Tipton. We will leave Tuesday, May 25th at 4:00 from the field house and return Thursday evening. Also, if you have not paid your $30.00 camp fee please get that to us ASAP.
Tony Tomberlin
about 1 month ago
Attention all Jh and Hs basketball players. We will have a meeting Monday, May 24th at 4:00 pm in the basketball gym.
SEE ALL POSTS