News
I am very happy to announce a partnership between Ryan Public Schools and the Town of Ryan! We have been working on a way to improve the way we communicate with parents...
https://www.kswo.com/2020/03/09/ryan-high-school-students-return-convention-state-champions/This is the link to the news article about some of our students!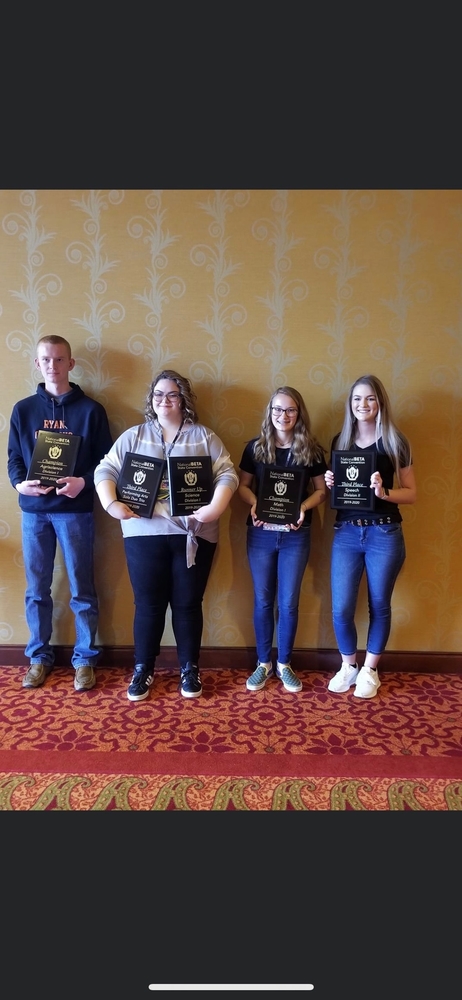 Ryan students bringing home some hardware!Mason Adsit Champion Agri-Science, Rylee Townsend 3rd talent and 2nd Science, Libby Carter Champion Math, Tawny Vanover 3rd Speech
SEE ALL NEWS
LIVE FEED

Ryan Public Schools
4 days ago
Please come give blood today! The blood drive is at the school and will end around 3:15.
view image

Ryan Public Schools
10 days ago
A friendly reminder that you can buy season passes at the school. Contact Tonya or Tina if you wish to do so!
Town Of Ryan
16 days ago
The concession stand will be doing pulled pork sandwiches tomorrow instead of hamburgers. Please come to the game ready to eat. The proceeds will go to help pay for Prom!
Tony Tomberlin
20 days ago
Reminder that school pictures are tomorrow, September 27th. We will be taking fall sports pictures as well so please make sure your child brings their uniform to school.
Tony Tomberlin
23 days ago
For anyone interested in applying for Oklahoma's Promise Mrs Chapman will have a table set up during P/T conferences with applications.
view image
SEE ALL POSTS