News
https://www.kswo.com/2020/03/09/ryan-high-school-students-return-convention-state-champions/This is the link to the news article about some of our students!
I am very happy to announce a partnership between Ryan Public Schools and the Town of Ryan! We have been working on a way to improve the way we communicate with parents...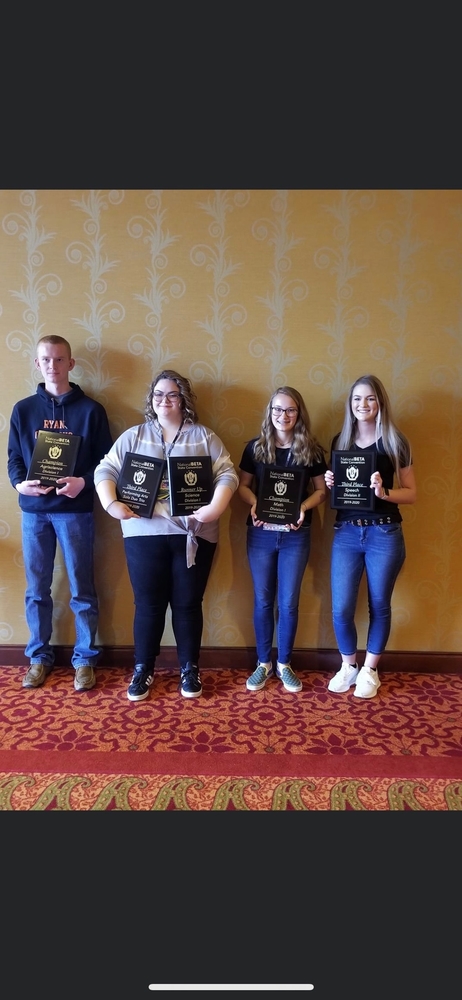 Ryan students bringing home some hardware!Mason Adsit Champion Agri-Science, Rylee Townsend 3rd talent and 2nd Science, Libby Carter Champion Math, Tawny Vanover 3rd Speech
SEE ALL NEWS
LIVE FEED

Ryan Public Schools
1 day ago
Elementary Parents: Please do not pull around other vehicles in the pick-up/drop-off line unless you are directed by school staff. This is a safety issue. We have had several parents that have pulled around other vehicles while kids are loading or unloading. I do not think it is too much to ask for you to wait until the car in front has loaded their kids up. Please be considerate of the safety of all students not just you and your children!

Ryan Public Schools
12 days ago
Flu shots available
view image


Ryan Public Schools
18 days ago
The school and the town are collaborating on a plan for Halloween. We are planning on doing a trunk or treat with other forms of entertainment also. This will be held downtown on Halloween night, October 31 2020. If you know of an organization or a person that would like to participate in this please let Mr. Chapman know or call town hall to set that up. Participation could include during your car to trunk or treat, or setting up a game. Our goal is to provide a fun safe environment for our kids on Halloween. Thank you to Town of Ryan for their work with this!!!
view image

Ryan Public Schools
19 days ago
Our phone system is having issues today. The issue is on AT&T's system. They are aware of the situation and are working on it. If there is an emergency please call 580-757-2308.
SEE ALL POSTS