The Ryan Cowboys will be having a spaghetti fundraiser Sunday, May 1st in the school cafeteria from 11-2. This is to help the boys purchase team shoes for next year. Thank you for your support. GO COWBOYS!!
We will be taking Spring individual, Group and Spring sports pictures on Friday, April 22nd. Order forms are being sent home today, April 20th.
Tonight's baseball game with Grandfield has been cancelled. The softball game at Grandfield is still scheduled to be played. Temple had to cancel Thursday's baseball game so we will play a home Jh/Hs baseball game with Springer Thursday, April 7th at 4:30. GO COWBOYS!!
The baseball game scheduled for this evening, April 4th has been cancelled. We will have a game tomorrow night, April 5th with Grandfield at Ryan. Hs will play first starting at 4:30. GO COWBOYS!!
In response to the tragedy that occurred in Tishomingo the Oklahoma Department of Transportation has asked us to share Oklahoma Work Zone Safe. This is a 100% free online resource available to every Oklahoma teen 15-19 years old. It is a free driver resource through the Oklahoma Department of Transportation.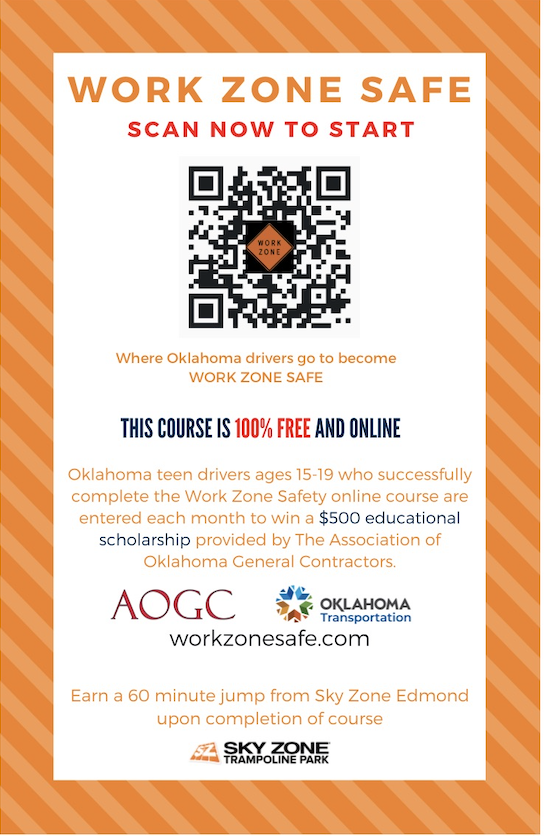 Promenade will begin this evening at 6:30. Parents are invited to take pictures beginning at 5:30 for junior class and 6:00 for senior class.
Bookfair Family Night until 530 today and dont forget tomorrow is the last day.

We conducted a tornado drill today. This is the whole school in our tornado shelter. It will get a little stuffy but we will all be safe. Birds eye view photo credit goes to Landen Alexander!
Book Fair Family Night will be Wed. March 30 from 3-530. Come out and help support our Ryan Library!! All proceeds go straight back into the library 📚
Tonight's Jh baseball game vs. Maysville has been cancelled. We will play one 7 inning Hs game starting at 4:30.

This is for age 12 and up for anyone interested.

FYI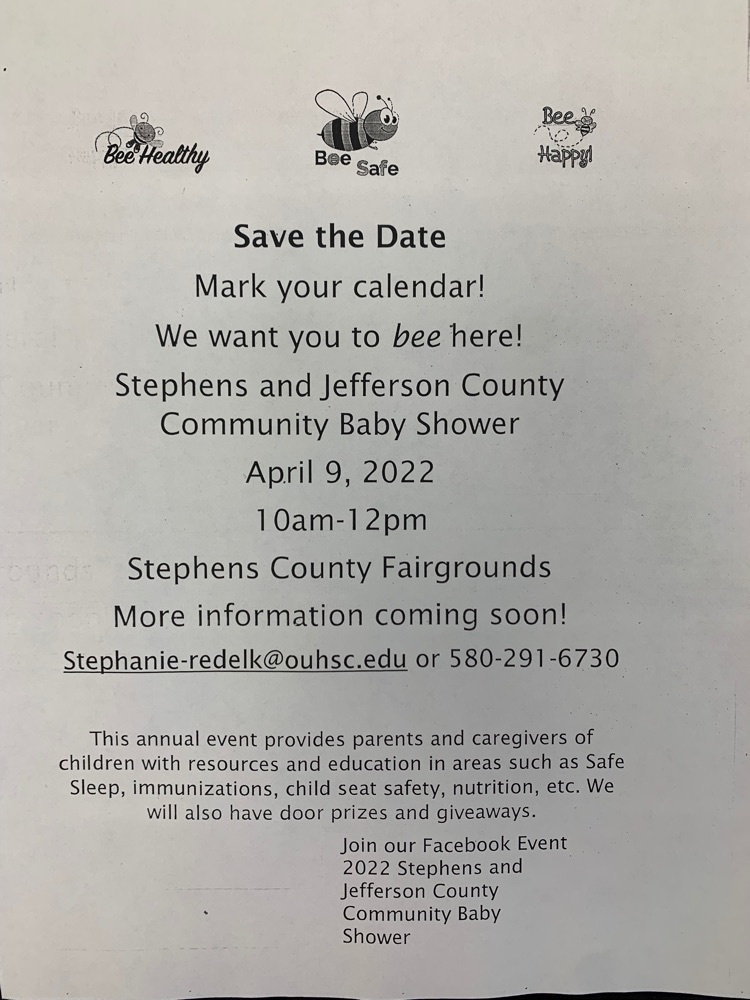 Senior Parents and Family, This is a reminder that Senior Ads are due this Thursday, 3/31/2022. We are also needing you to turn in your seniors baby photo for the yearbook by this day.
Parents: Yearbooks for the 2022 school year are now for sale. We are sending home forms with the students today. All orders are due April 15,2022. You also have the option to order the yearbook online at jostensyearbooks.com. Please bring all physical forms to Tonya Bryant in the High School office.
Book Fair starts tomorrow at 12, I will be staying until 2 for parents to join. Please come by and support our Ryan Library! Book fair will be open 12-3pm March 28th-31st. I will also schedule another Family Night for next week. Please use door north of gym between gym and elementary.
Information for the 2022 Ryan Junior-Senior Banquet and Prom.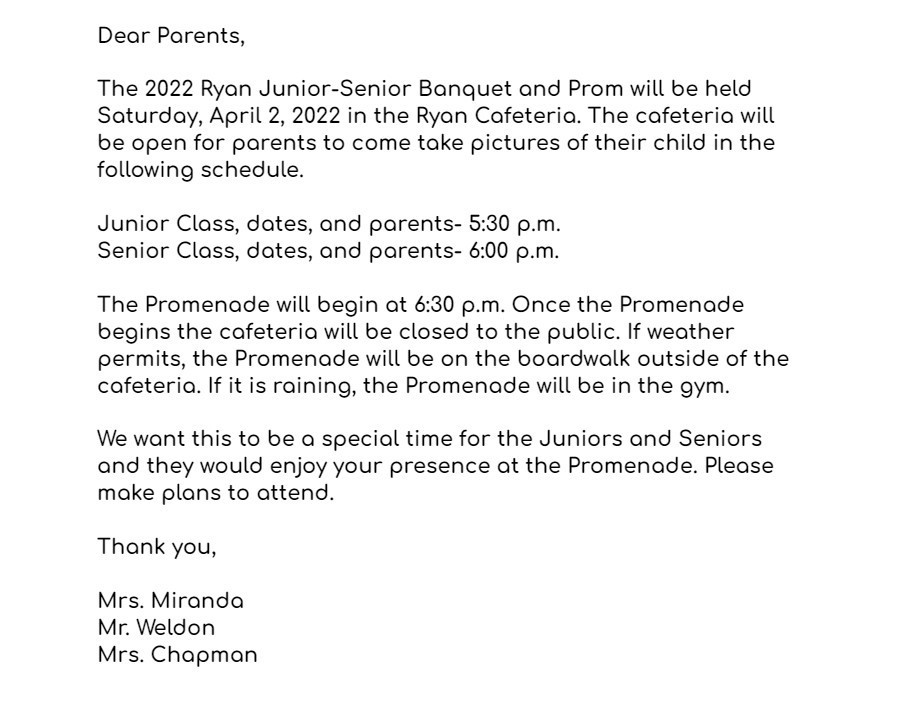 Todays baseball game with Temple has been cancelled.

We plan on keeping kids in school until we hear an estimated time for the power to come back on. We are able to serve lunch. Kids are eating by natural light from windows and doors with the help of flashlights. We will make a decision for sure when we hear an estimated time for the power to come back on. As of now we are still planning to have the academic banquet tonight. Thank You Marcus Chapman

We are under a boil order until further notice. This is due to low pressure. Sorry for this inconvenience. We are doing everything we can do to resolve this issue as quickly as possible.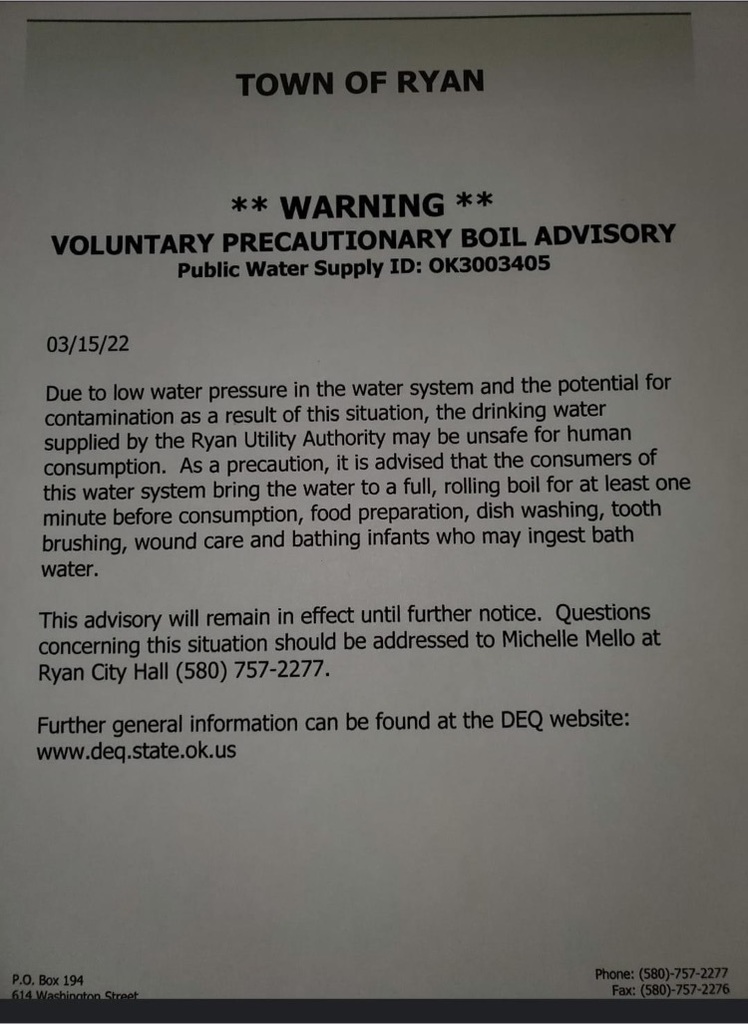 The 3 and 4 year olds found a clue in my office today. This clue will hopefully help them find the leprechaun and his pot of gold!