Our school app has the ability to send push notifications to the Ryan School app. We do this on occasion when something is more important or time sensitive. Follow these instructions to enable push notifications. 1) Open the Ryan School app. (Search for Ryan Public Schools in your App Store if you don't have the app) click on "Menu." 2) Click on "settings." 3) Click on "Push Notifications." 4) Choose which notifications you would like to receive and click "done." Theses pictures will help you through the steps.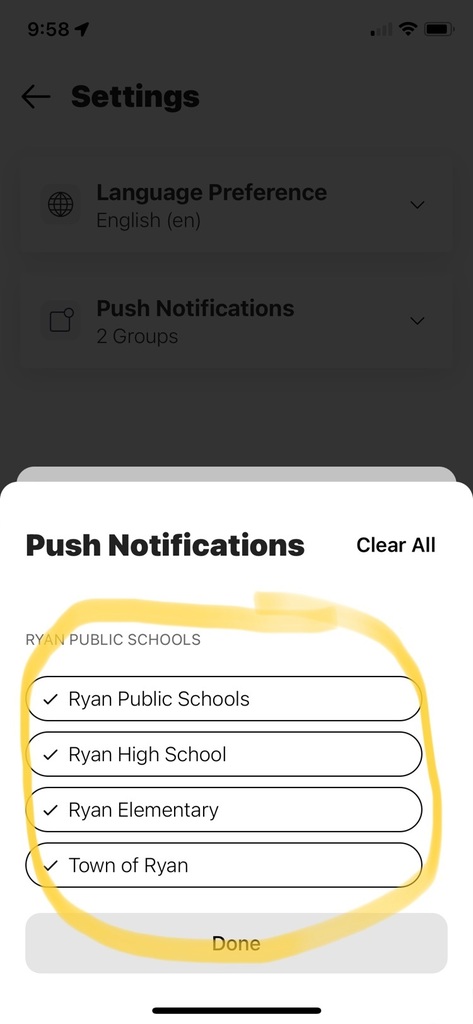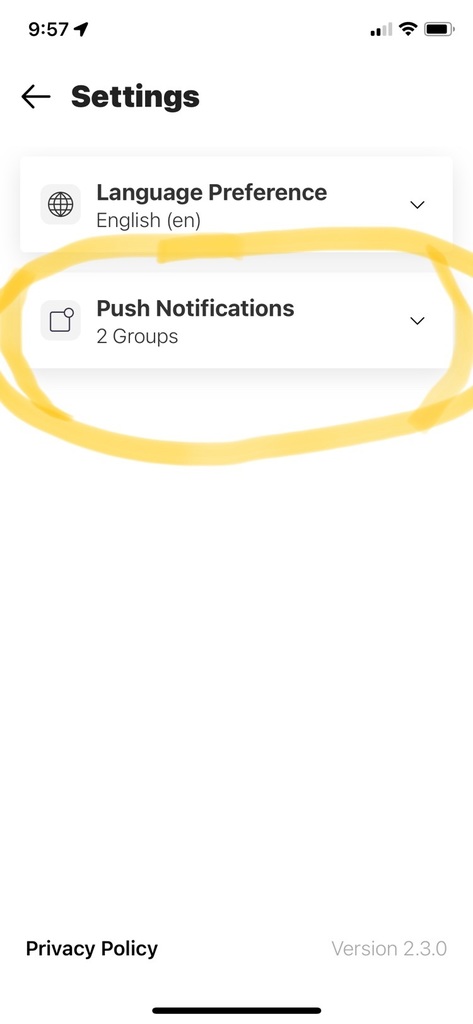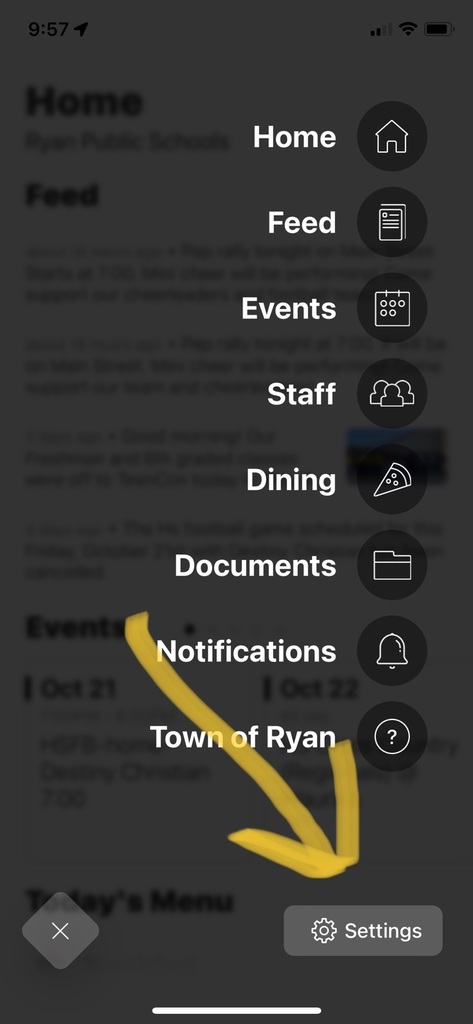 Pep rally tonight on Main Street. Starts at 7:00. Mini cheer will be performing! Come support our cheerleaders and football team!

Pep rally tonight at 7:00. It will be on Main Street. Mini cheer will be performing! Come support our team and cheerleaders!
Good morning! Our Freshman and 6th graded classes were off to TeenCon today in Waurika! Hope you all have fun and enjoy your day out!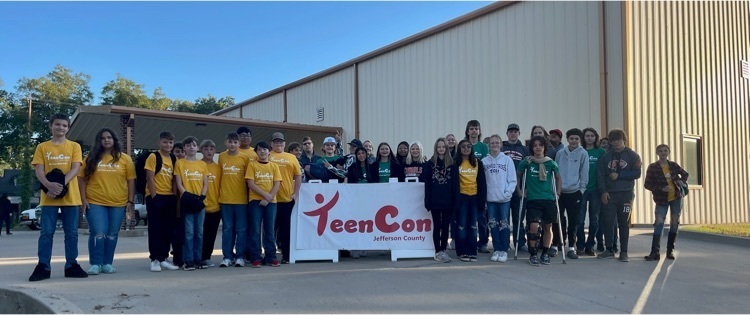 The Hs football game scheduled for this Friday, October 21st with Destiny Christian has been cancelled.
Pictures from the Highschool Color War! More coming soon!
Huge thank you to the Booster Club and Bobs Landmark Eatery for providing the high school football team and managers with lunch today! We are headed to Geary for our matchup tonight and they helped fuel this crew with some delicious Chicken Fried Steak! Another HUGE thank you to the United Methodist Church Last night for providing our team all the carbs we will need with their amazing Spaghetti dinner! We wouldn't be able to do any of this without you all! Thank you, and GO COWBOYS!!!
Good morning! Your feed may get a bit overwhelmed today with all the exciting things we've done this week at the school. We hope all our students enjoyed the themes for the week. Thank you to our Cheerleaders and Mrs. Carter for sponsoring the Homecoming 2022-2023 dance and activities this week! Here is the high school classes from Color War day Monday!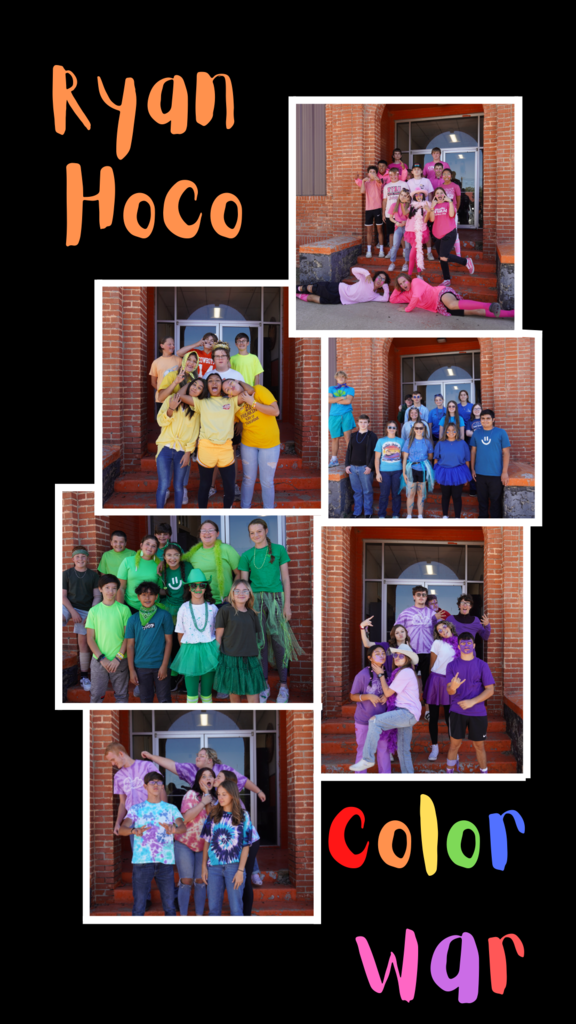 Important Times For Homecoming Day!
Attention 6th and 9th grade parents. Your child should have brought home this permission slip to attend a conference in Waurika. Currently we have about half returned. If you child is interested in attending the conference please return the permission slip ASAP. Attached is information about the conference as well. If you have any questions please contact the school. Thank you !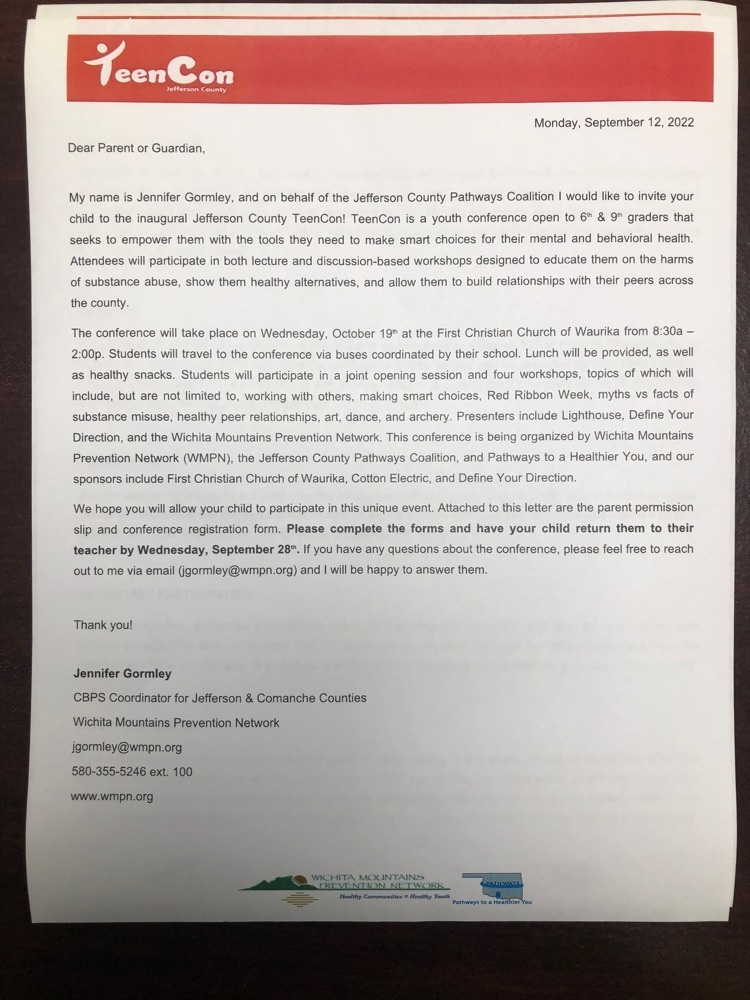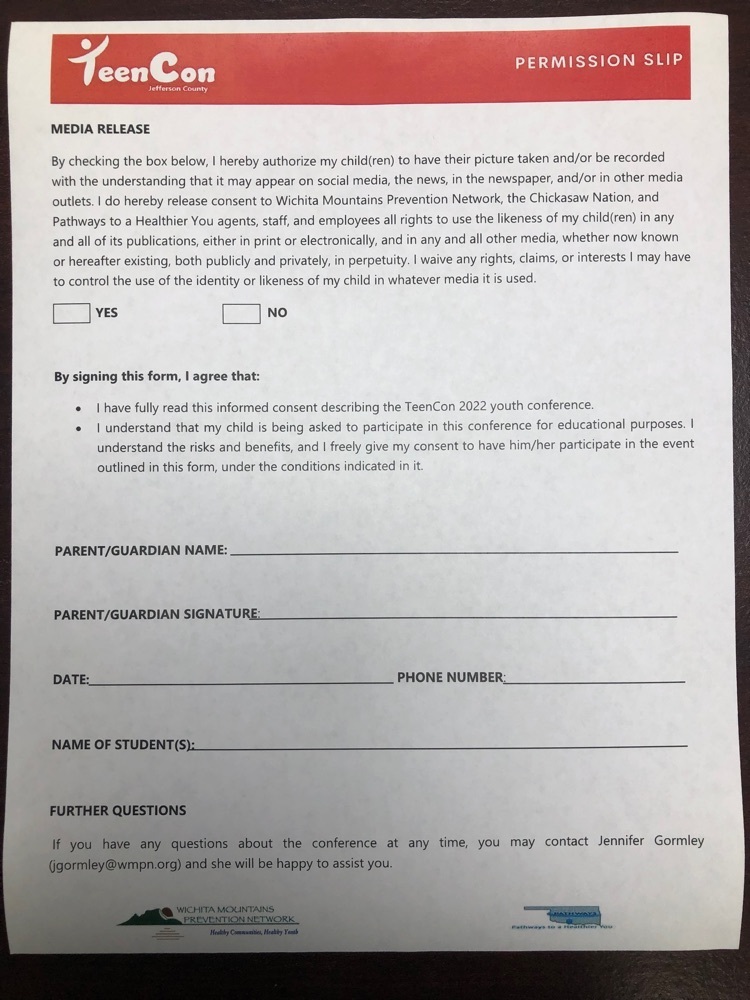 Good mornin' Ryan! This week is full of fun at school! On behalf of the Yearbook staff we hope to keep you updated daily on what's goin on. Here is a preview of the Elementary side from Color War Day. WE want to apologize to Ms. Williams for missing her class! Please, be patient with us as we may make mistakes. We will do our best to ALWAYS represent our community as a whole.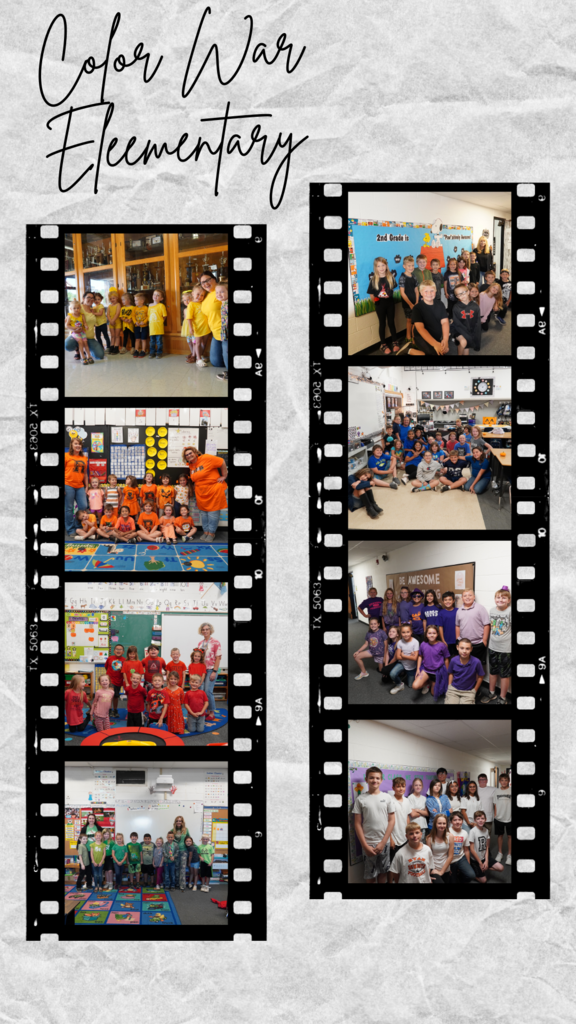 Show your spirit by dressing up everyday this week! These are the elementary and high school dress up days for Homecoming week! 10/03-10/07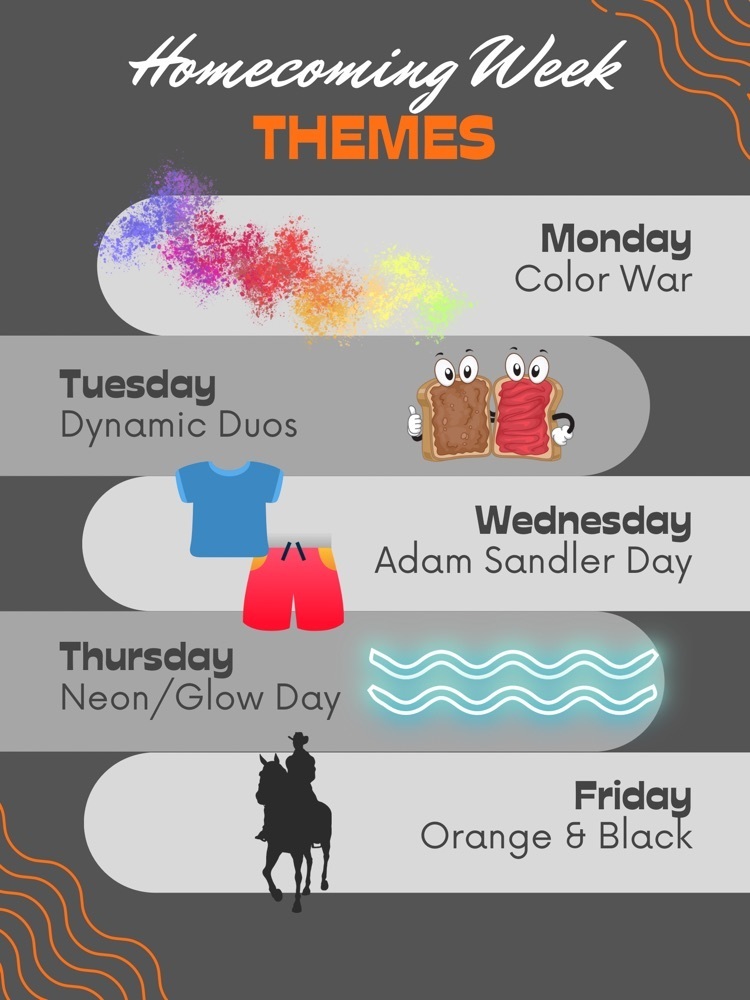 Good mornin' Ryan! We would like to congratulate Libby Carter, Emily Harris, and Jasmine Villarreal for making the Fast Pitch All Conference team this season! They will play in the All Conference game tonight in Grandfield! Game starts at 6 p.m. if you're available to go please support these girls at their final game of the season!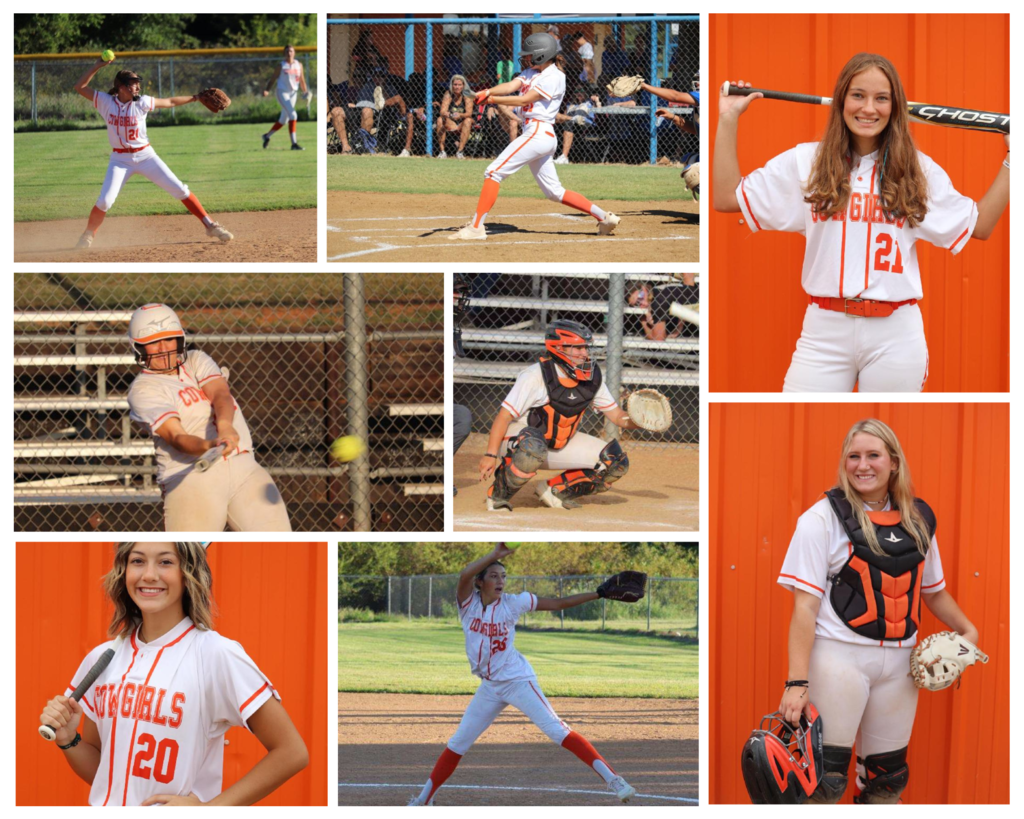 Reminder: Parent teacher conferences are tonight from 3:30 to 8:00.
Sophomores will be touring the Red River Technology Center tomorrow morning, September 29th. We will leave the school around 8:10 and return approximately 11:45. Breakfast will be served early for sophomores.
Reminder that we will be ordering letter jackets tomorrow, September 29th starting at 12:05 pm.
Thank you J.H. Cheerleaders for your support this season as our J.H. Cowboys move to 3 - 0 this year with the win against the Wilson Eagles last night! Go Cowboys!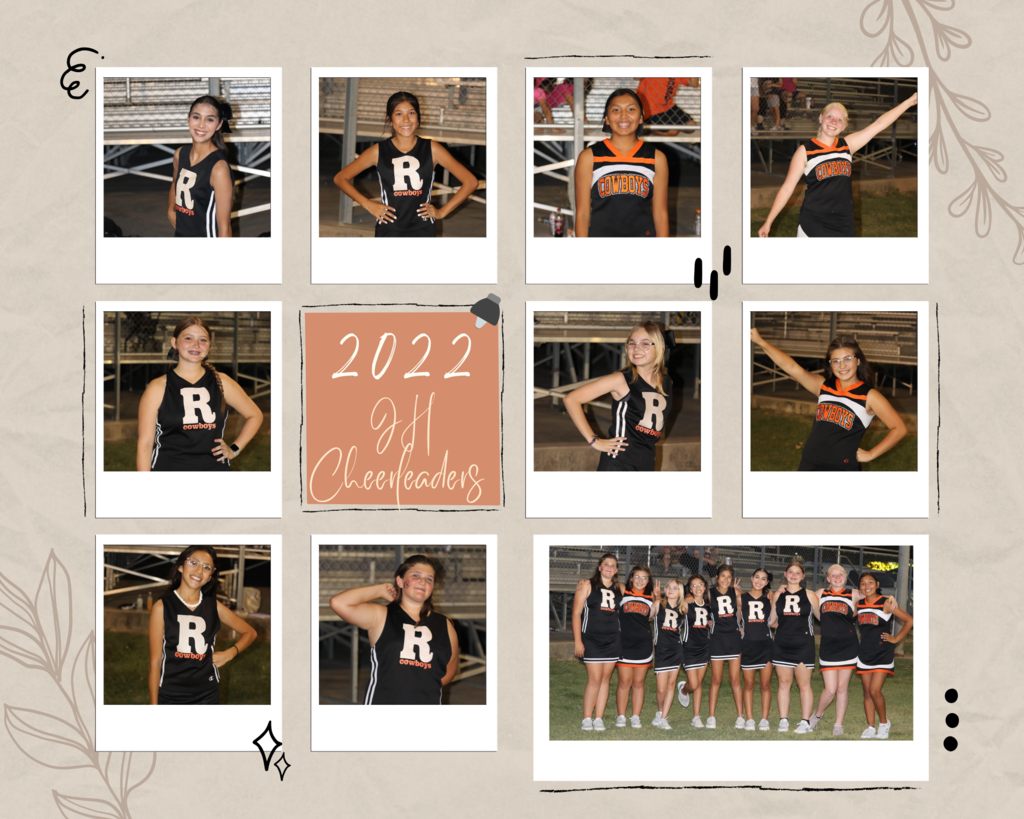 Curious about how the school year is going? Come to Parent / Teacher Conferences this Thursday from 3:30 p.m. - 8:30 p.m. at the Elementary and High School.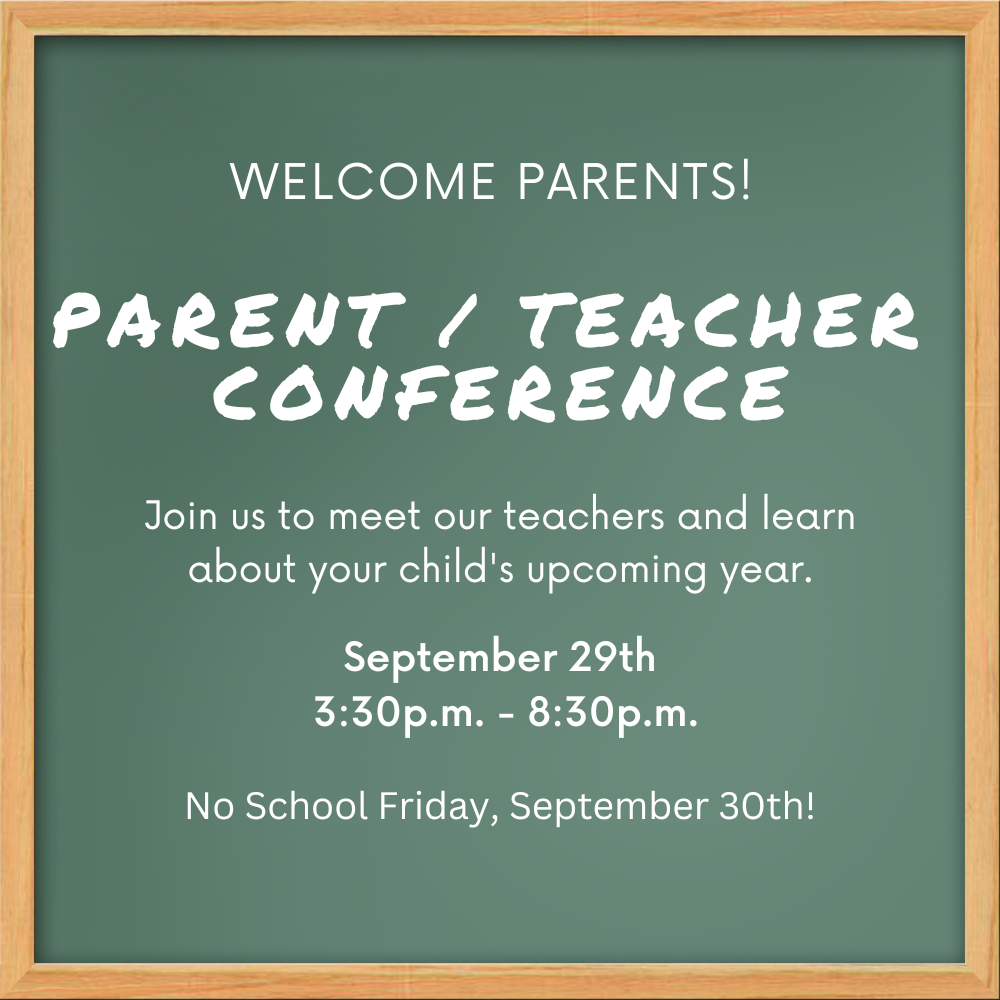 Come on out this friday and play water balloon battle ship for our FFA chapter meeting this month!!!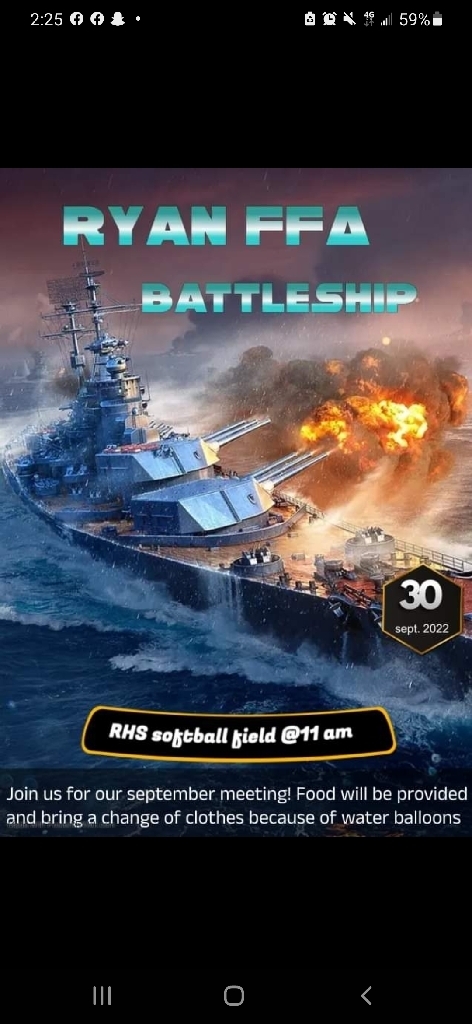 Hey all, Coach Z. here. I am wanting to share a special project that our very own Carson Wingfield has been working on this past week. He has worked extremely hard on this almost entirely by himself in his own free time. We hope you enjoy! That being said, on behalf of the entire J.H. / H.S. Football team I would like to personally thank EVERY SINGLE PERSON who have been supportive of our school and our boys this season. We seriously would not be here without you all. We hope to see you all this evening to continue supporting these boys as we begin district play.
https://youtu.be/-x3S-l1VDmo