Hey all, Coach Z. here. I am wanting to share a special project that our very own Carson Wingfield has been working on this past week. He has worked extremely hard on this almost entirely by himself in his own free time. We hope you enjoy! That being said, on behalf of the entire J.H. / H.S. Football team I would like to personally thank EVERY SINGLE PERSON who have been supportive of our school and our boys this season. We seriously would not be here without you all. We hope to see you all this evening to continue supporting these boys as we begin district play.
https://youtu.be/-x3S-l1VDmo
Thank you J.H. Fastpitch girls! Can't wait to see how you do this time next year!
Libby C. handing out candy to the H.S. football players this morning!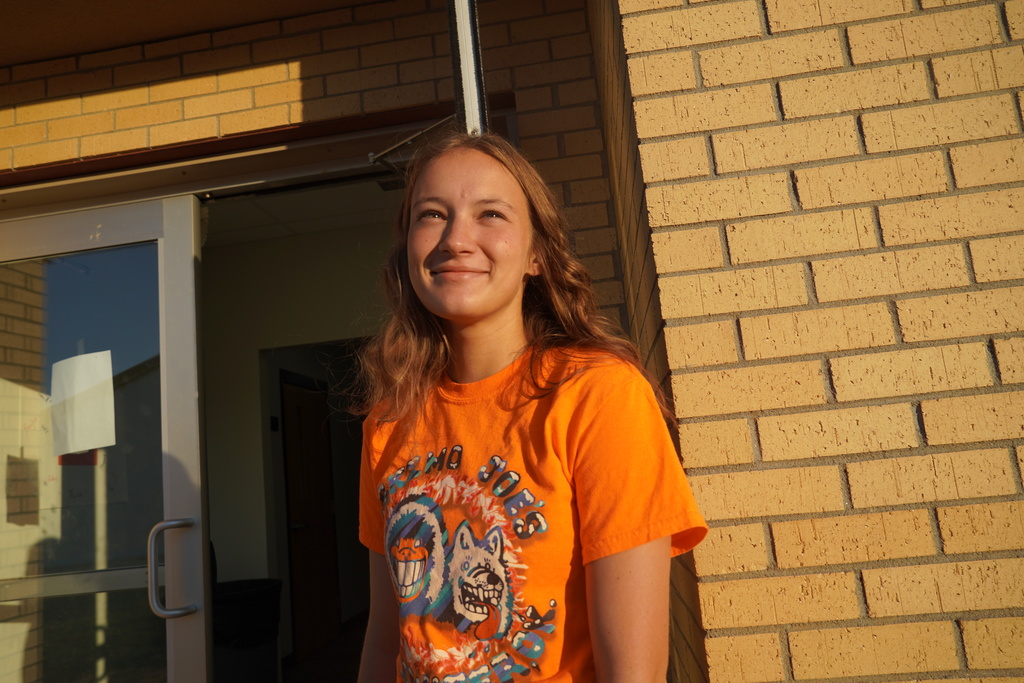 Our Cowboys escorting the littles into the elementary this morning. Remember: Hawaiian Night is tonight! Chick-fil-A sandwiches will be available for sale! And, kick-off is @ 7:00 p.m. GO COWBOYS!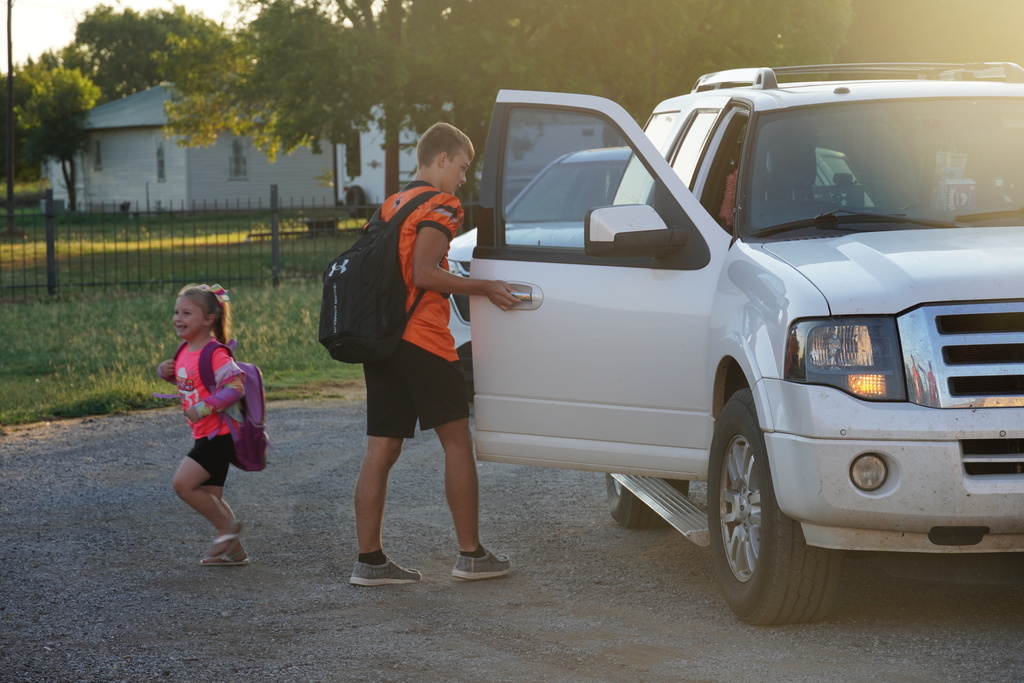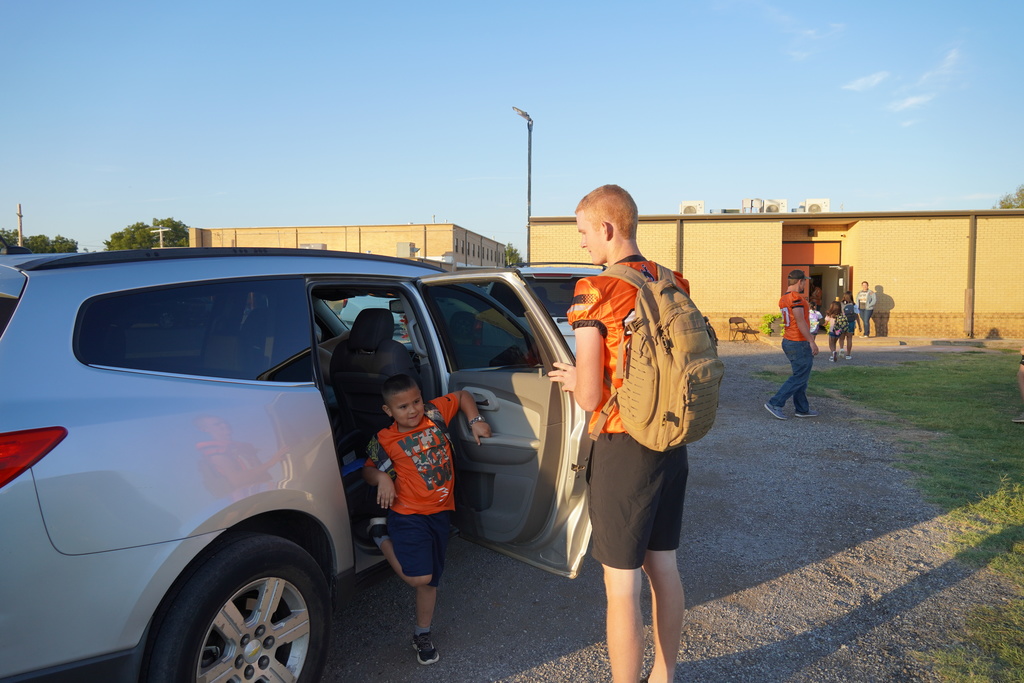 THANK YOU, SENIORS! Shout out to our senior fast pitch softball players. We wish you the best on the rest of your senior year. We will miss you Libby, Emily, and Lirin. Thank you for your contribution to our school and all you do!
In case you missed it! Senior Night for the H.S. Fastpitch team ended with an epic win over Springer!! Great job, ladies! See you in the spring for Slow-pitch.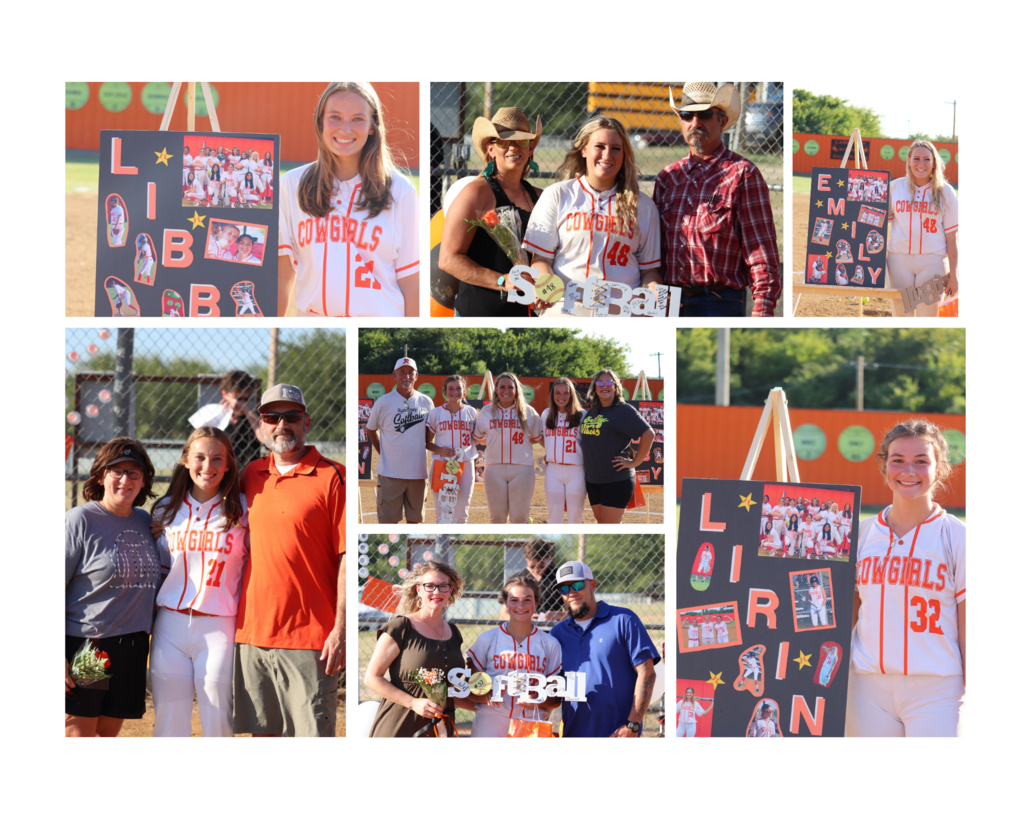 Aloha, Cowboy Fans! Join Lirin, Raylee, Kylee, and Libby in your Hawaiian best tomorrow night and cheer on the Cowboys as they face off in their first district game of the season versus the Mountain View-Gotebo Tigers. This game is a big one for our boys, so we hope that everyone can fill the stands tomorrow night to keep the streak alive! The 2022 - 2023 Senior Class will be selling Chick-fil-A sandwiches at the concession stand to help pay for their caps and gowns for graduation! So, stop by the concession and grab your favorite fried-chicken sandwich and drink!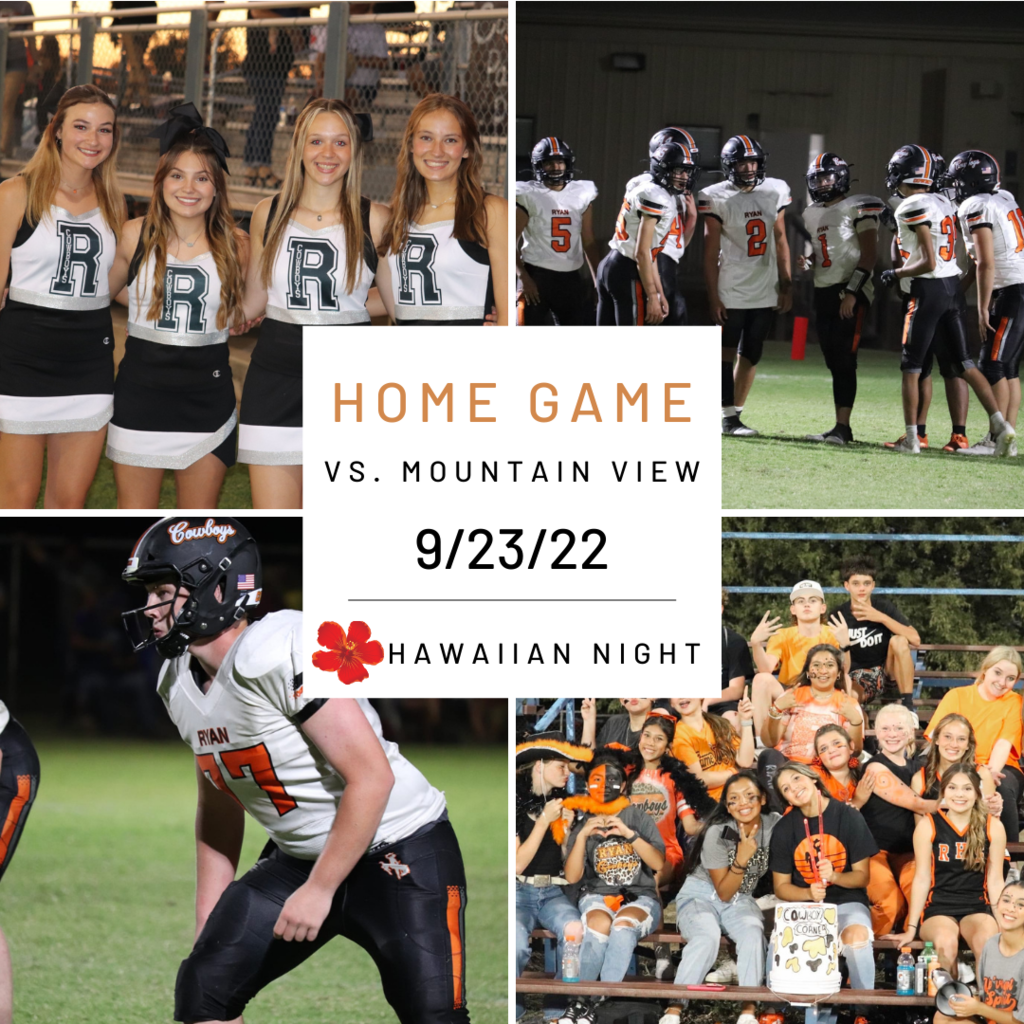 Picture Day is here!!! Make up day will be October, 24th. Details in the image.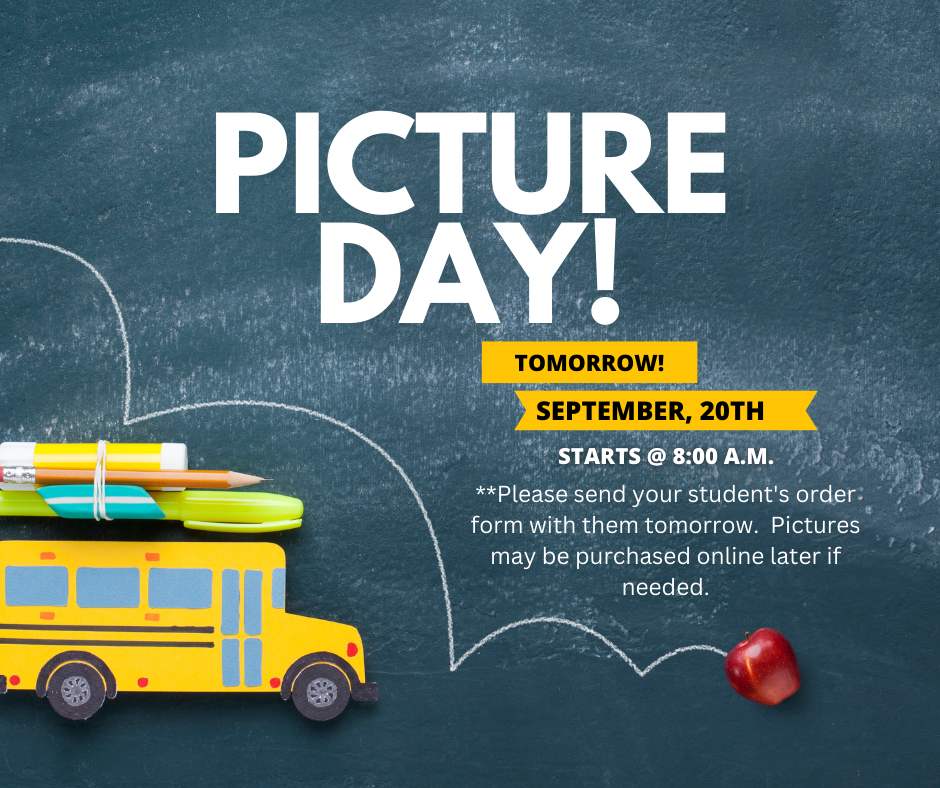 Great game last night at Central. Huge shout out to all the fans, student section and Shelley Villareal and Heidi and JK Townsend for driving the pep bus. GO COWBOYS!!
The Hs football team will play a home game with Destiny Christian on Friday, October 21st at 7:00 pm to replace the Temple game. GO COWBOYS!!
Book Fair is here! Monday-Friday 12 pm-2:30 pm. Family Night will be Thursday 3:30 pm to 5:30 pm. We will also be doing Goodies with Grands and invite all our grandparents in for goodies and to take their grandchildren to the Book Fair Friday 7:30 am- 9.am. we take cash, card and checks. All proceeds go towards new books in our Library! We also have E-Wallet if parent/grandparent can't make it. Fast and easy, just deposit money in e-wallet and at check out student can pull it right up for them to use.
https://bookfair.scholastic.com/bf/ryanpublicschool
Are you interested in a Letter Jacket?!?! If so, we will be having a meeting September, 29th starting @ 12:05 p.m. in the Cafeteria to cover all the details. But, for now here is some pricing information! ***Note*** A $200 down payment is needed to get your order placed. The remaining balance can be payed off before the final orders arrive to be distributed. Prices: XS = $250 S thru XL = $240 XXL = $260 XXXL = $270 XXXXL = $295 All Jackets include the Letter "R" pictured with the post. Additional Prices: Inserts inside letter "R" = $6 Name on the front = $9 Name on the back = $8 ea. letter per name + $10 to be sewn on. Sleeve patch = $30 Mascot patch = $32 Payments can be taken in the form of...Cash, Card, or Check. Please contact the school if you have any additional questions! See you then!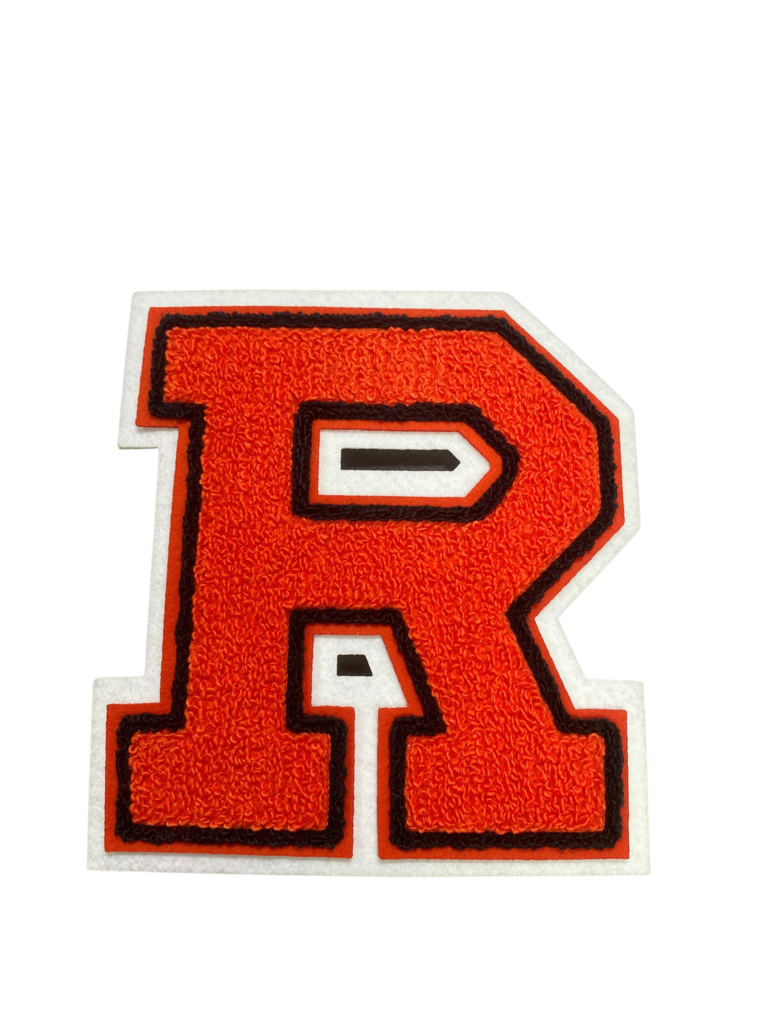 Good mornin' Cowgirls & Cowboys! Still living off the excitement from Friday night?! We are! Just wanted to post a quick announcement that there will be a Livestock Exhibitor meeting for the Ryan 4-H and FFA chapters this Wednesday! Details in the image attached! Have a great Monday!
Congratulations Cowboys.
We hope you're all enjoying your Friday! Just wanted to let everyone know Yearbook Staff will be selling New & Old yearbooks near the concession stand again tonight! Details can be found there. ALSO!!! Tonight we have the Kona Ice trucking coming to the game to sell shaved ice!!! Come out and enjoy the Friday Night Lights with us!
More pictures from tonight!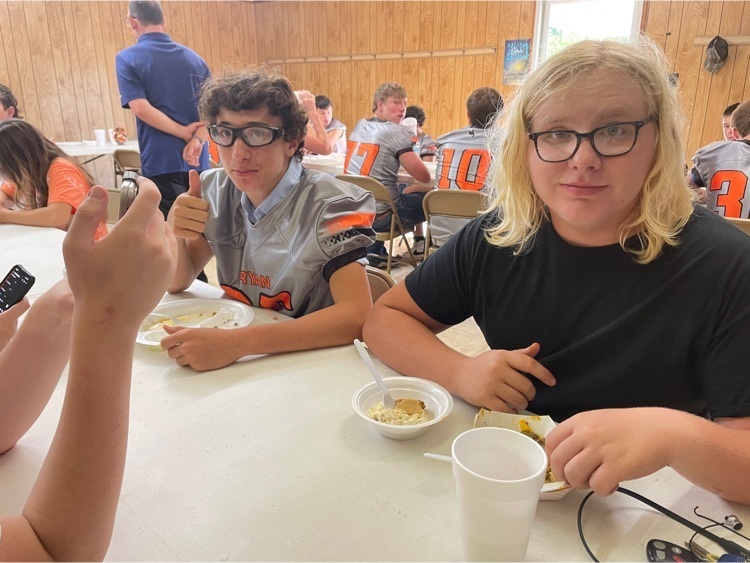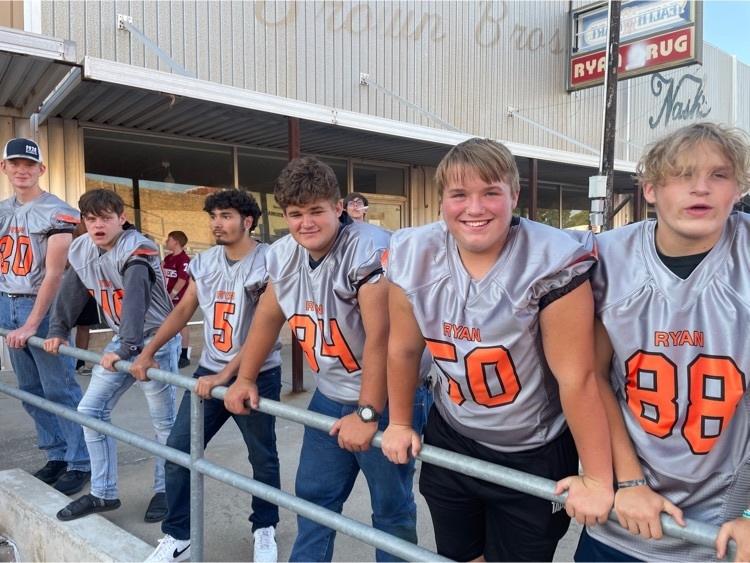 Good evening everyone! We would like to thank the entire community for making tonight possible! The First Christian Church for providing Team Dinner for our H.S. Football team. The food was delicious! To everyone who attends the Cowboy Roundup Block Party and Pep-Rally held for tomorrow's game vs. the Wilson Eagles it was a blast! Glad our H.S. Cheerleaders will be leading the stands on the sidelines and not Coach Z!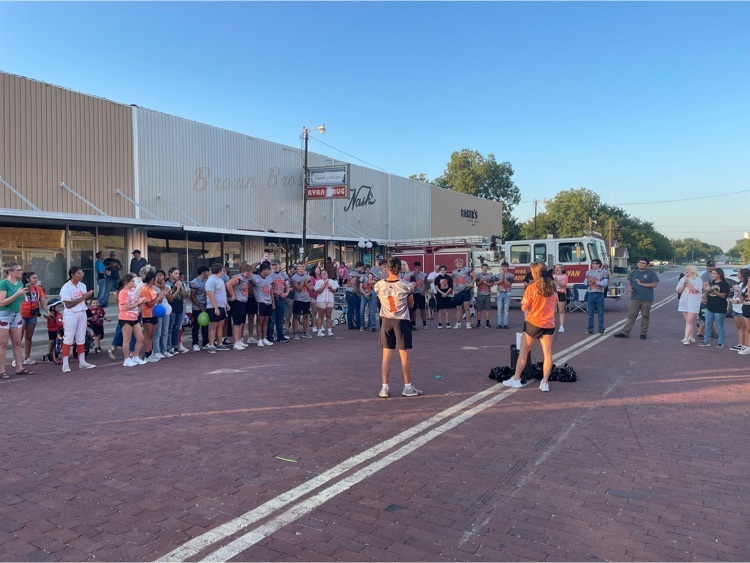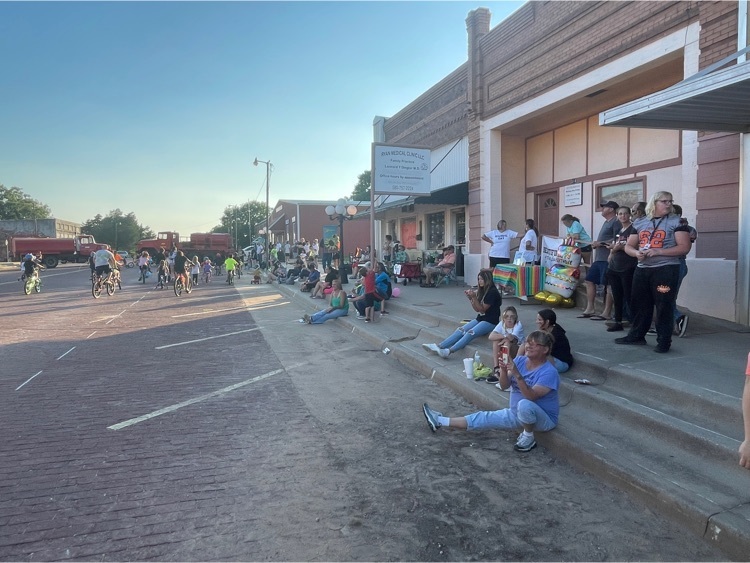 Good Afternoon Ryan! BETA Club is doing their first fundraiser for the 2022 - 2023 academic year! They will be selling Ryan Cowboy themed Tumblers thru September, 23rd! Please, contact a BETA Club member if you are interested! Details in the image! GO COWBOYS!
High School Football is in full swing now! Come out tonight to the Pep-Rally on Main! We have a Week 2 matchup against the Wilson Eagles tomorrow night. Kickoff @ 7 p.m. This week's theme: Mr. Rick Night! (Details on the picture below.) Photo Credit: Shelly Villarreal

The link at the bottom of this page will take you to the sports schedules that are currently available. Check back to the website later to see any other schedules we have added. You can also check them in the app on your mobile device. The schedules are located in Documents and then click sports and activities. Thank You
https://thrillshare.com/s/documents-ryan-public-schools/browse/373992