Tomorrow will be a distance learning day for our school. Please be in contact with your teacher for details.

Ryan Public School will be closed on Monday February 15. Please stay safe and stay warm.

Our Valentine's Day concert scheduled for Monday Feb 15, will be postponed due to the forecasted weather. We will let you know when we reschedule it.

At this time we are planning to have school and start at the normal time.

Due to the weather Ryan Public School will cancel school tomorrow. No School on Wednesday February 10.
Due to homecoming and senior night the Jh games on February 2nd and February 4th will start at 4:00.
We are still having Jh basketball on February 2nd and 4th before the Hs games. Failed to include that on the earlier post.
Hs basketball games scheduled for Monday, February 1st, along with homecoming, have been rescheduled for Tuesday, February 2nd. Hs basketball games scheduled for Friday, February 5th have been cancelled. We will have senior night Thursday, February 4th.
The Jh bb game scheduled for Monday, January 25th at Thackerville has been cancelled.
The Jh/Hs basketball games scheduled for January 19th vs Bray-Doyle has been rescheduled for February 4th and homecoming has been moved to February 1st.
Boys and Girls Wapanucka BB Tournament Brackets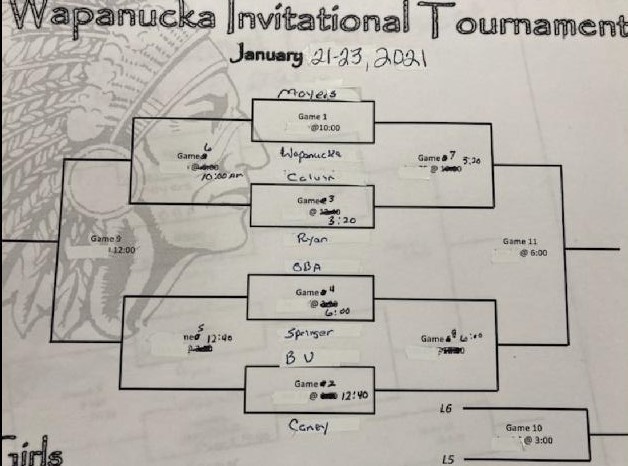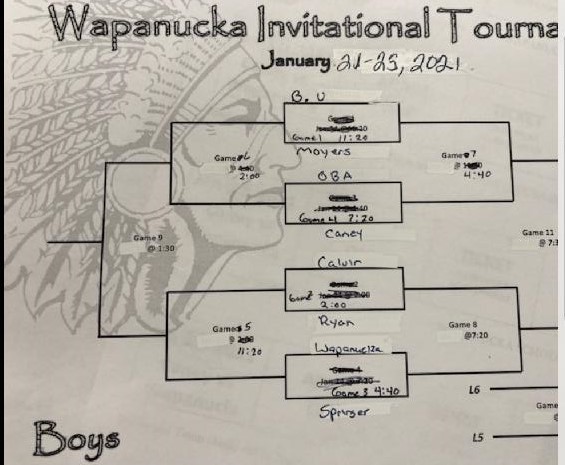 Parents-if you would like the ability to access your child's grades, attendance, etc. please contact the school. To get started we will need a current email address and cell phone number. You will then receive a text with instructions. You can call the school or the quickest and easiest way would be to send an email to Tonya or Crystal.
Tonya-tbryant@ryan.k12.ok.us
Crystal-cduke@ryan.k12.ok.us
The Jh basketball games scheduled for Friday, January 15th will start at 4:00.

The pickup line for cowboy roundup will be in the north parking lot today because of the game.

Basketball schedule for today: 3rd & 4th and 5th & 6th start at 3:00 at Ryan. We look forward to seeing you at the game! The high school plays at OSD at 6:30. Fans will not be allowed in the gym at OSD.
The boys game scheduled for tonight, January 7th at fox has been cancelled. Girls are still playing at 4:00.

The high school basketball games scheduled for tonight vs Maysville will be cancelled.
Reminder that semester tests start today.

Due to the changes in the Wilson Tournament we will host a game tomorrow. Ryan High School Cowboys and Cowgirls will play Elmore City Thursday night at 6:30 at the Ryan Gymnasium. We will do temp checks at the door and you will be required to wear a mask to enter. We ask that you leave your mask on in the lobby and in the gym. Please be respectful of those around you. Let's protect our players and each other! Thank you for your cooperation and understanding.

Please call they school and let us know if your child is going to remain in distance learning. . Your teachers will contact you to set up a time to come to the school and take your semester test.